Some days, the liberals' mainstream news media division provides us with more than reports of the current events of the day. They provide glimpses of just how callow and idiotic they are.
Take today as an example. Today, at least two Canadian – Canadian, mind you – liberal mainstream news outlets, the Globe and Mail and the Toronto Star, saw fit to feature, on their websites' front page, a headline of a big, big news story critical of something someone said on Fox News Channel. You know, because all Canadians are liberals, and all collectively agree that Fox News Channel is such a total joke and everything, and when something is said on their air which is dumb, you know, as usual, this is big, big national news. In Canada. Where, if we understand correctly, Fox News Channel is utterly irrelevant.
Fox News viewers such as, oh, most of America (FNC is by far the leading news channel by viewership, sometimes doubling the viewership of CNN and MSNBC combined and making an embarrassing joke of Canadian news outlets' viewership numbers), would likely be quick to read the article, that is if they'd ever even heard of the Globe and Mail or Toronto Star, wondering who at Fox would say something that was so crazy that it was this newsworthy – in Canada. Was it Bill O'Reilly? Sean Hannity? Or maybe one of their hard news people like Shepard Smith, Bret Baier, or Megyn Kelly?
No. None of the above. It was Steven Emerson. Yeah.  Who?  Steven Emerson. Yeah I know. I've also never heard of him. You've never heard of him. That's because he's not really with Fox News at all. He was just another talking-head panel guest pontificating on another Fox News show – one of perhaps 300 talking-heads the Fox News Channel has on their air every day, which they garner from all corners of the political, geographical, and intellectual spectrum. No different than the other-talking heads they get, like the common Canadian socialist, who regularly say the damndest – the stupidest – things you've ever heard, totally embarrassing Canada.
Liberals always speak as though everyone in the room agrees with them. But this practice, more often than not, backfires on them, and they end up making total fools of themselves. As they did at the Globe and Mail and Toronto Star today. And as small as it is, that's actually the bigger headline. But their ardent studies in investigative journalism aside, they're too myopic – too dumb – to even look for their own reflection in the mirror.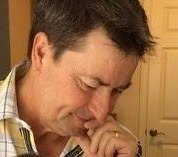 Latest posts by Joel Johannesen
(see all)