Yes it's true: if you want to find corruption and air it out in public, then you need to look further afield than the Conservative Party.
It's a good thing to expose, as the CTV is doing today, this Conservative Party staffer who, in trying to land a job with a lobbying company, sent out confidential information to the firms for whom he hoped to work. That stinks like the kind of alleged political corruption I've been railing against for years, mostly against Liberals because that's where so much of it has promulgated.
This guy was fired. No charges have been laid because apparently he did nothing illegal, even if it was damaging and annoying and immoral, or whatever adjective you might want to use, besides "illegal".
The story today featured in their POLITICS section on CTV.ca is this:
Tory aide looked for job at firms he leaked report to
CTV.ca News Staff
Date: Tue. Dec. 14 2010 6:49 PM ET

A Conservative political staffer who was fired for leaking a confidential pre-budget report told a parliamentary committee that he sent the document to five lobbying firms where he hoped to find employment.

Russell Ullyatt, who was fired last month from the offices of Tory MP Kelly Block for forwarding draft documents of the finance committee's pre-budget report, testified before the Commons procedure committee Tuesday.

He said forwarding the email was a "critical lapse of judgment" and he was solely responsible.

"I know that my action was wrong," Ullyatt said.

[…and more…]
And then they expand their coverage on their TV channels:
VIDEO: CTV National News: Robert Fife on the probe
Ottawa bureau chief Robert Fife reports on the testimony of a former Conservative staffer who is accused of sending confidential financial reports to lobbyists.
and
VIDEO: Power Play: MPs on the probe
Commons committee members Tom Lukiwski, Yasmin Ratansi and Thomas Mulcair weigh in on the parliamentary probe into the leaks of a confidential finance report to five lobbyists.
That certainly covers that. Inordinately, if you ask me. (Naturally, the state-owned, and I think conservative-hating CBC did much the same, even doing a "Power & Politics" report on it and having three MPs (one Conservative and two from the officially progressive parties) duke it out in public, on national TV.
But OK, CTV, I'll see your "Tory" Russell Ullyatt, and raise you one far-left, NDP, and COPE (Vancouver's socialist/communist civic party) alleged child molester who has just been charged with 23 counts involving sexual misconduct, including an assault against a six-year-old little girl, which the CTV never bothered to cover, at all whatsoever, at CTV.ca in a featured POLITICS article at the CTV site. It seems that if true, this guy is a serial sexual predator and a very dangerous guy indeed.
Where's your featured POLITICS story on this guy? I can't find it.
It was all over the Vancouver Sun — a liberal paper much like liberalvision CTV, which is not unsympathetic to things and people liberal or progressive generally. The Vancouver Sun ventured into it — and by the way, they did it with the painfully non-political-identifying headline "Former political staffer charged in sex assaults". No "NDP," no "left-wing" here!
Former political staffer charged in sex assaults
Six-year-old girl among three victims attacked over 15-year period

By Chad Skelton And Kim Pemberton, Vancouver Sun, December 14, 2010

A 42-year-old former political staffer with Vancouver's COPE party has been arrested and charged in connection with three terrifying sex assaults on children over the past 15 years—one involving a six-year-old victim.

Police Chief Jim Chu told a news conference Monday that Ibata Noric Hexamer of Vancouver has been arrested and charged with 23 counts—including sexual assault, robbery and unlawful confinement—relating to incidents dating back to 1995.

The offences occurred in Vancouver, Delta and Surrey.

…The description of Hexamer on COPE's website also stated he worked on the 2005/2006 federal election campaign as a database manager for the NDP in Vancouver Centre…

[and more…]
So if you're concerned about the actions of political staffers, and you're concerned about these things on principle rather than on political ideology or crassly on party politics or to garner some cheap self-serving attention-grabbing headlines, then surely it extends to all parties equally, or more properly, in order of the severity of the malfeasance. Surely the left-wing political staffer charged with multiple sex crimes trumps the rather nondescript, politically, but certainly self-serving job-seeker who leaked confidential documents to potential employers. Otherwise it does in fact look like it's politically-driven. And that would really shock me. OK I'm kidding, but it must be at least somewhat embarrassing for you.
Global TV is on it, as is the Globe and Mail.
For the record, the far-left state-owned CBC covered it, but just in that routine CBC manner: they made sure to not add the political affiliation in their headline, "Vancouver man accused of 4 sex assaults", contra the CTV, which was sure to do so in the case of the "Tory" ("Tory aide looked for job at firms he leaked report to").
Gee… "Vancouver man", and "Tory aid". Spot the more politically tendentious.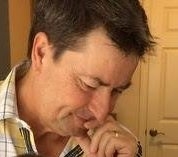 Latest posts by Joel Johannesen
(see all)