This is getting ridiculous.
Solis Senate Session Postponed in Wake of Husband's Tax Lien Revelations
By Michael A. Fletcher

A Senate committee today abruptly canceled a session to consider President Obama's nomination of Rep. Hilda Solis to be labor secretary in the wake of a report saying that her husband yesterday paid about $6,400 to settle tax liens against his business—liens that had been outstanding for as long as 16 years.

The report, by USA Today, came just before the Senate's Health Education Labor and Pensions Committee was slated to meet to consider Solis's nomination, which had been delayed by questions over her role on the board of the pro-labor organization American Rights at Work. A source said that committee members did not learn about the tax issue until today…
So let me see:
• We have his new Treasury Secretary Tim Geithner who didn't pay his taxes and didn't even come clean until he was nominated by Obama, who then gave him an OK to be in charge of the IRS. (Obama knew in advance!)
• We have Gov Bill Richardson (D) who Obama chose to be his Commerce secretary, but took his name out of the running because he's under investigation for Rod Blagojevich (D) -style corruption charges, in a "pay to play" thing of his own in New Mexico. Obama knew!
• Today we also have Leon Panetta for CIA Director, who, according to a story at Wall Street Journal, is under scrutiny for being a lobbyist. He earned more than $700,000 in speaking and consulting fees since the beginning of 2008, with some of the payments coming from troubled financial firms and from a firm that invests in contractors for federal national security agencies, according to financial disclosures released Wednesday. Panetta received $56,000 from Merrill Lynch & Co. for two speeches and $28,000 for a speech for Wachovia Corp. … Panetta also received a $28,000 honorarium from the Carlyle Group, a private-equity firm that owns companies doing business with national-security agencies of the U.S. government. Carlyle holds a majority stake in the government consulting arm of Booz Allen Hamilton Inc., which works for the CIA and other agencies. And Obama knew!
• Tom Daschle also quit his nomination process after it came to light that he didn't pay his taxes. And he was allegedly a lobbyist for the very industry Obama wanted to appoint him as Secretary—Health and Human Services! Obama knew!
• Nancy Killefer – Obama's candidate for "Chief Performance Officer" (huh?!) has a tax lien on her home filed by the D.C. government over nonpayment of employment taxes on household help.
• Scott Murphy— The Politico.com web site reports: "In the wake of recent tax flaps surrounding Obama administration nominees, Republicans are zeroing in on another Democrat with a complicated personal tax history — Scott Murphy, the nominee for Kirsten Gillibrand's vacant House seat in New York. Murphy has been the Democratic nominee for less than a week, but already he finds himself on the defensive for not paying thousands of dollars in taxes on a start-up computer software company he owned more than a decade ago."
• And Charlie Rangle (D), Chairman, House Ways and Means Committee – failed to pay $10,000 in federal taxes plus thousands more in state taxes, and is under investigation for renting four federally-subsidized housing units, and more.
• And news is coming out that the unfunny liberal-left comedian Al Franken, who is still trying to buy his Senate seat in Minnesota, might be in a massive income tax default himself, but he apparently won't come clean on this until after the race for the seat is over I guess.
And much more we do and don't know.
Ch-ch-ch-changes!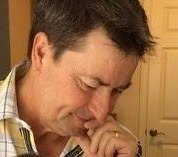 Latest posts by Joel Johannesen
(see all)