The National Post, which adores Barack Obama and virtually campaigned for him and his ideals here in Canada, has always cast him as handsomely as possible. All media did this of course. And as often as they can, they then seem to cast his opponents (Sarah Palin, John McCain — and they did the same with George W. Bush and others with whom they disagree politically) as butt-ugly, or in as hilariously goofy a pose —as is humanly possible.
Here's some examples from my files (note some of the headlines and such, too):
So you can imagine my surprise when I was greeted with this huge picture of an idiotic-looking Liberal, Michael Ignatieff, this morning.
The other political leader doing nearly as badly in the polls — and in terms of the dearth of what was once a huge war chest of political capital — is President Barack Obama. Got any goofy pictures of him, NatPo?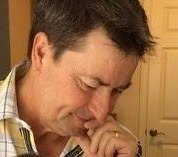 Latest posts by Joel Johannesen
(see all)