Unlike some leftist columnists and the ridiculous newspapers they work for, I'm doing some useful work today. For example, my work will help (if infinitesimally) un-bolster the CBC some more and hopefully help bring it down. So please stay tuned for that.
Meantime, here's some amazingly stupid reading to do while waiting for my next run-on sentence fest: It's the stupidest editorial column off the day week month. Rather than doing anything useful, columnist Jim Travers is stuck on helping Mr. Meaniepants become Mr. Feelings. It's all consuming. It's liberal.
It's in the far-left's Toronto Star division, not surprisingly. Apparently pseudo-psychologist/sociologist/grief councilor Jim Travers (a permanent fixture on CBC Newsworld's "Politics" show) yet again finds this to be the salient issue of the day week month millennium.
Yes my pained, dour, troubled friends, once again, by golly, being all warm and fuzzy and "feeling the pain" is the most important thing of all, at this juncture.
Yes! Again!
They. Just. Can't. Emphasize. It. Enough.
Let me re-emphasize it. Travers is of course concerned about the ♫feelings♫. Your feelings. My feelings. All feelings. The feelings of the whole cotton-pickin' nation. As I said, he's a liberal. And it's all about the ♫feelings♫. I cannot stress this enough. FEELINGS. ♫♫♫! ♥♥♥
And that, my friends, is all he proves in his column today.
Here's some warm 'n fuzzy-yearning quotes from his piece, which really gives it all up in the headline alone: "Out-of-sync PM can't seem to feel your pain" (boo-hoo-hoo!):
• "Stephen Harper understands recession; he just can't seem to feel the pain." (boo-hoo-hoo!)
• "…the distance between intellect and empathy…" (boo-hoo-hoo!)
• "…the connection between ruler and ruled is vital…" (boo-hoo-hoo!)
• "Harper needs to show he cares as much about people as numbers." (boo-hoo-hoo!)
• "…he can't convince Canadians that he cares." (boo-hoo-hoo!)
• "Conservatives tried and failed to bridge that divide in the last election by dressing the Prime Minister in sweaters." (boo-hoo-hoo!)
• "He just doesn't do warm well" (boo-hoo-hoo!)
Ahh. Good times.
It puts me in the mind of that creep doing his "Leave Britney Alone!" video. I imagine Jim Travers thinks our Prime Minister should behave more like this fella.
(F-BOMB LANGUAGE WARNING)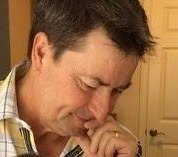 Latest posts by Joel Johannesen
(see all)