…Because I'm almost sure I just heard Barack Hussein Obama use it to describe the Iraq war, which is stupid in and of itself especially in light of the fact that winning that war is now a real growing possibility (he didn't mention that); but it also isn't a word, I thought…
But this ad appears at theFreeDictionary.com in its animated form. It depicts President Bush in the usual full-on pop-liberal-left Bush-hating mode: a totally moronic cross-eyed doofus (it looks even more so in full animation as he taps his right foot and wags his arms up and down like a retarded monkey).
It's ostensibly an ad to test your IQ score**.
The funny thing is that while it plays on that liberal propagated lie (which is totally accepted by and in turn promoted by all liberals) about Bush being a total moron with an IQ to match, it indicates his IQ is 125. Which means he's in the very superior intelligence group.
Liberals can be so dumb it's funny.
** Actually the ad links to a total scam as I see it, in which you supposedly do an IQ test, then you blithely enter your cell phone number, upon which they send a call your way and you are to reply with a text message… and then they automatically bill you $5 per week through your cell phone company for some stupid "word of the day" service! This farce is operated by a company called NationalTelephoneAdvisory.com. I think the folks who run that slimeball outfit believe you're a total moron, even stupider than their personal perceptions of George Bush. This all speaks volumes.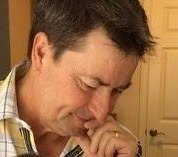 Latest posts by Joel Johannesen
(see all)