Toronto Star — Nothing prepares a fella for a Star article like this:
Justin Trudeau has forsaken sunny ways for petulance and gloom
WTH?
Check again: Yup it's the Toronto Star — a trusty division of Canada's liberal left.
It begins:
"Whatever happened to Justin Trudeau's sunny ways? Ten days into a campaign whose timing was of his own choosing, the Liberal leader's main rivals all look like they are having a better time on the hustings than he is. Polls suggest that indeed they are."
Geez. All they had was "sunny ways."
… And later,
"There is a petulance to the Liberal leader's tone …"
Apparently, it takes six years for petulance to sink in for some.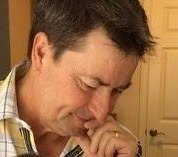 Latest posts by Joel Johannesen
(see all)