Academia is now so liberal-left that they don't even know they are liberal anymore. When viewing "Fahrenheit 9/11", teachers and school principals claim that they don't see anything biased or abnormal about it—to the extent that they think it would be a good idea to force their students to watch it—at school, in class.
BEAUMONT—A Southeast Texas businessman is upset that his son's English class watched Michael Moore's scathing documentary on President Bush and his handling of events after the terrorist attacks.

Michael Kurth, a veteran, said he was opposed to the film "Fahrenheit 9/11" based on its R rating and political partisanship. His son Matthew, 17, said that he put his head on his desk and tried to sleep through it.

"It is spun to a very liberal viewpoint," the businessman said. "It is absolutely wrong for teachers to take a political position with some of these kids at legal voting age."

Michael Ryals, principal of Pathways Learning Center, said that he previewed part of the film before he allowed the teacher to show it in class Friday.

"I didn't hear anything that was offensive to me," he told the Beaumont Enterprise in today's editions, adding that he did not know of the R rating.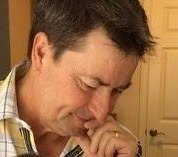 Latest posts by Joel Johannesen
(see all)