Peter Gnanapragasam joins our team today as a guest writer. He will be extremely busy working to unseat liberals during the upcoming federal election so he can't commit to a set schedule for now.
But today he starts with a column about those Hollywood liberals/genius politicians—and our oft-forgotten promise to not support them and their movies—you know, the way they promise to not support you and your politics! They go out of their way to work against you, so why should you go out of your way to support them?
The column is called "They only PLAY experts on TV".
Here's a snippet:
Remember during the last election when those Hollywood celebrity liberals derogated conservatives and George Bush in particular? Remember when we made a personal pledge to hit these actors in the pocketbook by not paying to watch their performances? Let's resolve this year to keep our pledge, however hard that may be.

Actors might play the president, a doctor or a cop on television or in a movie, but it is worthwhile to remember that they are merely performing, and entertaining us is simply their business. Their opinions as to how a brain surgeon should perform a lobotomy or how a cop should investigate the scene of an accident is unimportant to the doctor or the cop. Why then do we then suppose that an actor's opinion as to how the president should do his job any better than ours?
It's in the Columnist section! Leave him a comment over there!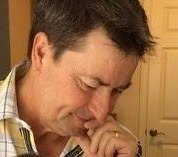 Latest posts by Joel Johannesen
(see all)