Be afraid.
Click to see it bigger
Here's part of what they say:
Want to learn more about television news?

The fast pace. The tight deadlines. The people in the news, and the people who make the news.

Invite CBC News staff into your classroom. We'll come right to your chalkboard with a presentation about the purpose of public broadcasting and how news works.

This presentation is geared towards students from Grade 6 and up. The lesson will explain public broadcasting and will offer a behind-the-scenes account of CBC Television News. The CBC News staff member will be equipped with a 10-minute video and a lesson plan.
They include a page of obviously leftist automaton teacher reviews of the state-run propaganda machine —teachers who obviously love the state-run media and the leftist concept of socialist freedom and democracy.
"My experience has been fantastic right from the get go… The students reported finding the session very interesting and informative. Several said that they went home and turned on CBC. They seem to have a newfound appreciation for public broadcasting."
Oh goody. They went home and turned on the leftist anti-conservative anti-American anti-Christian anti-Bush anti-corporate state-run media. And they have a newfound appreciation for socialism. Oh goody. So glad I pay for this.
Vote liberal.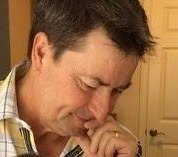 Latest posts by Joel Johannesen
(see all)