Only last week I blogged about the liberal Vision TV and their broadcast of an Islamist's jihad lecture on their channel (and what we can now see is their apparently bogus, feigned concern about the outcry over it).
But I guess they just really believe in jihad and the right of Islamists to call for one in Canada. Over the weekend, they did it again. On purpose.
VisionTV gives Islamic radical more air time

Jewish groups Outraged; Vision Backpedals On 'Regret' To Air Preacher

Stewart Bell, National Post
Published: Monday, July 23, 2007

TORONTO – A day after saying it regretted broadcasting a lecture by a Pakistani preacher who says Muslim scripture advocates violent holy war and the "extermination" of Jews, VisionTV put him back on the air again this weekend….
In the most positive light I can think of, perhaps it's just that Vision TV's ratings are so in the toilet that in order to save their crappy channel, they have to resort to broadcasting radical Islamist imams to get attention. Or they're all high on crack.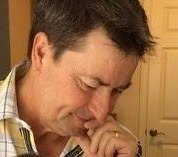 Latest posts by Joel Johannesen
(see all)