Since we're talking about Vancouver and BC… yoga's "Downard Dog" rang a bell with me when thinking about the state of affairs in Vancouver and BC. (Also the word "dope.")
A scan of the news in Vancouver, and BC, which are led by a former federal NDP MP, Kennedy Stewart, and BC as led by an NDP premier John Horgan (and soon to be led by Horgan's lieutenant David Eby, who was attorney-general before running for leadership) tells the tale.
The words "NDP" or "progressive" do not appear in any of these news stories, at least by way of explanation. But I do think these words are germane to ultimately utterly responsible for the current predicament.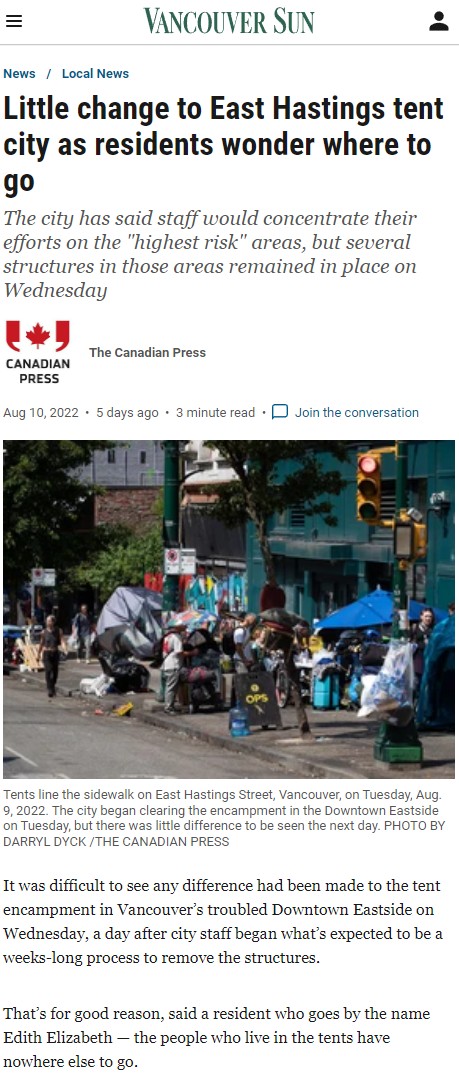 I enjoyed this next story's source more than the story itself, which has the potential to impact upon my cocktail hour, since in BC the liquor stores are stocked by a state-owned, state-run distribution system which picks which booze to buy and sell to the public, and where that government-chosen liquor is then sold mostly thru a network of government-owned, government-run stores, staffed by government employees (BCGEU!) employees. Exactly like in backwater socialist countries: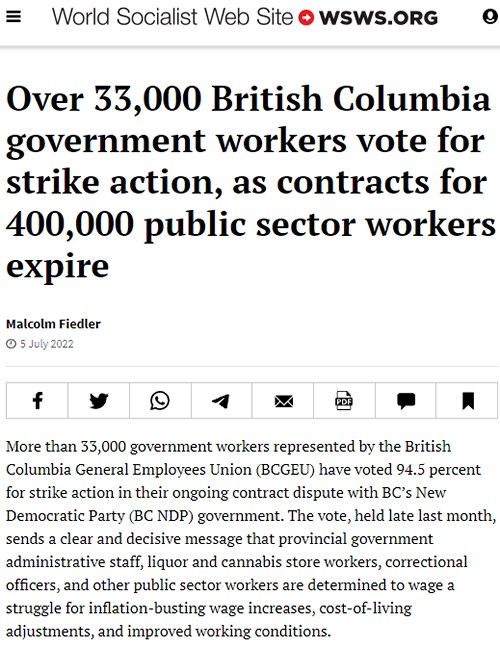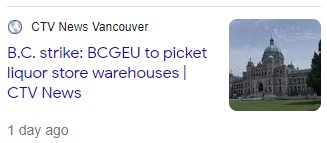 Meanwhile, don't get sick in Vancouver or anywhere in BC. I suggest you not only wear four masks but also a helmet and knee pads wherever you go.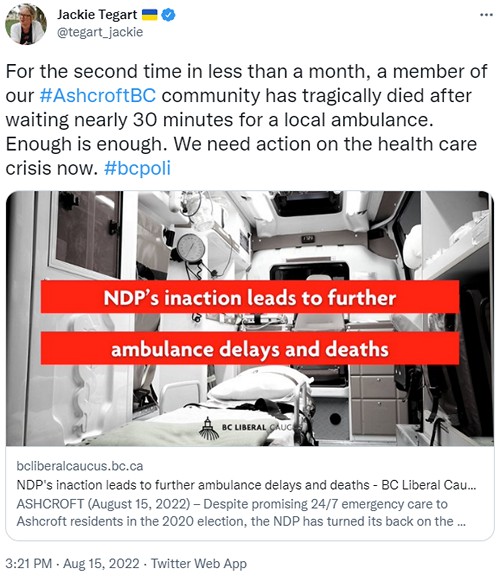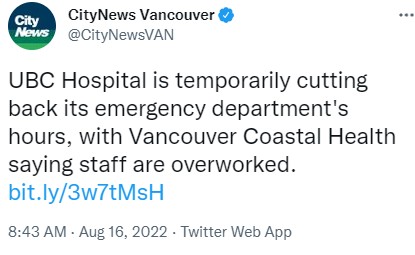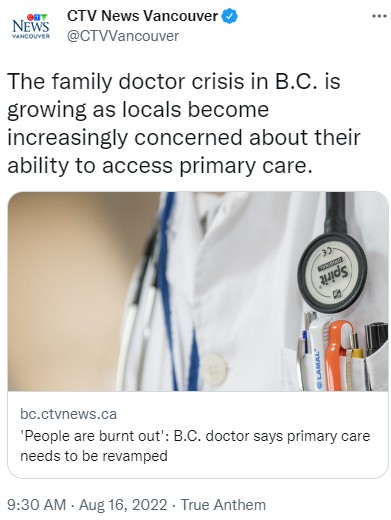 Not that the BC or Vancouver governments are equipped to do anything smart about it, but currently they are giving away hard drugs, decriminalizing them, and offering free shoot-up stations for drug-addicted — as a result of their own free-drug-induced "health emergency" program.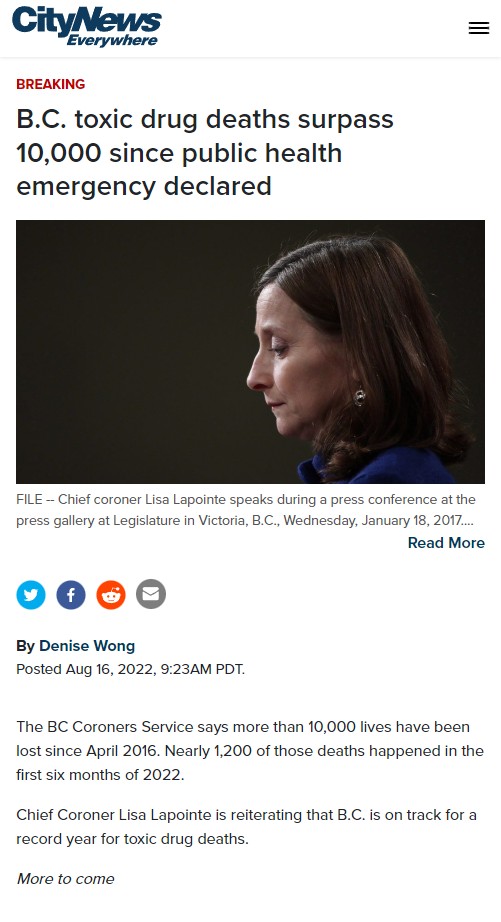 You can't drink yourself into serenity (see the above gov't worker strike) but also, don't buy anything lest you go broke. (The government will probably buy it for you anyway, at some point, especially if it's drugs.)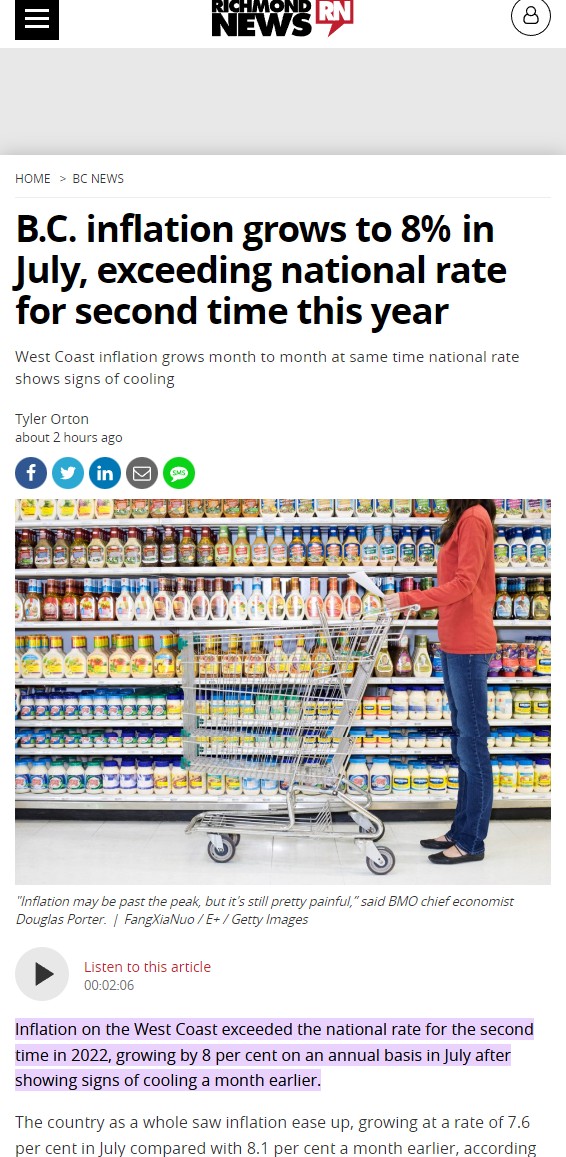 …this having nothing to do with massive government spending and taxes…



Also in the Vancouver area or BC generally, learn to duck and cover or shelter in place. Gangs are increasing in numbers and violence. The Vancouver Sun helpfully suggests you avoid these known thugs all of who have arrest warrants or multiple arrest warrants but aren't under arrest for some reason, not that they asked: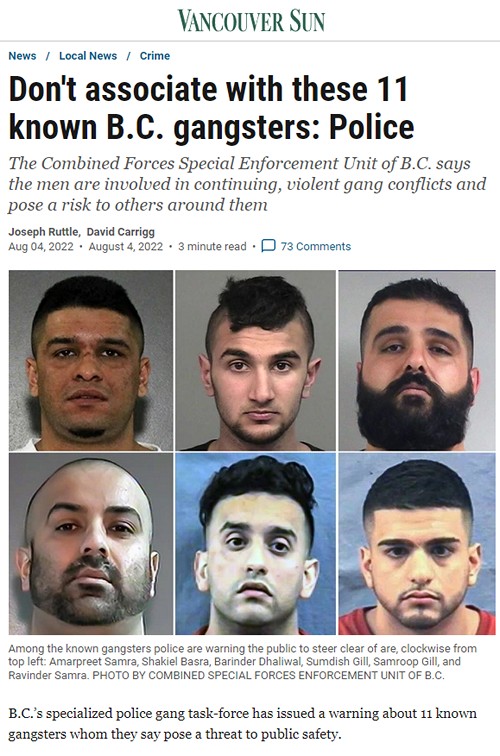 In case you know any of them, their names are Amarpreet Samra, Shakiel Basra, Barinder Dhaliwal, Sumdish Gill, Samroop Gill, and Ravinder Samra. Not pictured are Jagdeep Cheema, Gurpreet Dhaliwal, Sukhdeep Pansal, Richard Joseph Whitlock, and Andy St. Pierre.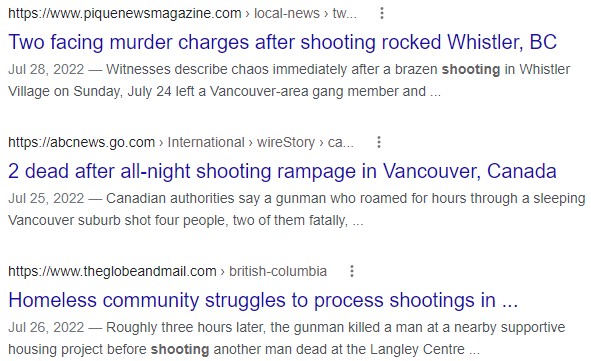 And finally, this gem, in case it's related to any or all of the stories above: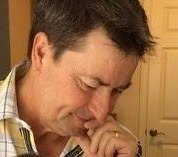 Latest posts by Joel Johannesen
(see all)