Hypocrisy of United Nations betrays dynamic democracy
DALLAS—President George W. Bush appointed the no-nonsense John Bolton as U.S. Ambassador to the UN to spearhead a cleaning up of the mess at the scandal-plagued world organization.
A slab of that mess was revealed just last week when an independent committee released a scathing report about the "Oil for Food" program allowing Saddam Hussein's Iraq to sell a limited quality of oil to buy food for his people.
But some $10 billon of the money destined for food disappeared into the pockets of Saddam himself, UN insiders and others down the line.
UN secretary general Kofi Annan simply admitted the report was "deeply embarrassing."
Then Annan sidestepped any responsibility.
As usual.
The UN is not the organization envisaged by President Harry Truman back at the tail-end of the Second World War.
Today, many of its members are African dictatorships, totalitarian Middle East sheikdoms and other less than savory nations with axes to grind against the democratic western industrial nations, and in particular Israel, the only democracy in the Middle East.
As the 60th Assembly of the UN opens in New York today one of its most hypocritical stances—in an organization seemingly built on self-serving hypocrisy—will again be under the spotlight, causing some ruffled diplomatic feathers.
President Chen Shui-bien's government of Taiwan (Republic of China) will make its 13th bid to be accepted to UN membership.
Taiwan is a thriving, dynamic democracy of 23 million people.
It has a diverse range of political parties, a completely free press, the world's 17th-largest economy, and it is the world's 13th-largest trading nation.
It has 38 international co-operation missions operating in some 32 countries. Some 60 airlines from 30 different countries ferry millions of people in and out of Taiwan every year.
It is, by any measure, more qualified to be in the UN than the 50 or so dictatorships and totalitarian sheikdoms—including communist North Korea, communist Cuba, and radical Islamic Iran—and other dubious nations now in the disgraced body.
Taiwan was a member of the UN until the mid-1970s when in a blatant act of treachery, it was kicked out to allow Communist China to take its place.
There has never been a free election in Communist China, the media is rigorously controlled by the hardline government in Beijing, it has a military of 1.3 million men and women in uniform, an arsenal of nuclear weapons, and 700 missiles aimed at Taiwan.
That's a terrifying act of blackmail in an attempt to force Taiwan to surrender its independence and accept a Communist takeover.
Yet the government in Taipei, the capital of Taiwan, is actually the only legitimate government in China, and of all China.
Beijing has scorned the rule of law frequently: It subjugated the tiny nation of Tibet, committing mass genocide there.
The UN did nothing.
It butchered hundreds of students in Tiananmen Square, and the UN did nothing.
It threatens Taiwan on a daily basis with a mass military invasion or that 700-missile onslaught of death.
Only the U.S. has stood by Taiwan and its Republic of China.
Beijing is again continuing to bully other nations to vote against Taiwan's membership.
And other nations have capitulated to this bullying in the past.
The bottom line here is whether we again allow the UN to clasp a stack of dictatorships to its chest, and shamelessly kick democratic Taiwan in the teeth again.
Or do we do what is right?
Taiwan is surely not on its last legs.
It is an industrial and scientific powerhouse, with the world's fourth-largest foreign reserves.
It doesn't deserve to be blacklisted by the demonic dictatorships, mischief-makers, and fawning, cocktail-sipping diplomats who sit so sanctimoniously in the UN.
Banishing Taiwan from membership is cowardly act.
But since we have seen so many nefarious acts from the UN in recent years, perhaps the power elite in that besmirched body doesn't care about the disgraceful treatment of Taiwan.
Decent men and women around the world should care.
They should badger the UN to do, for once, what is fair, right and noble.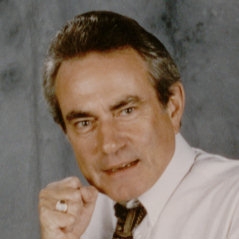 Latest posts by Paul Jackson
(see all)