Dear fellow capitalist:
Thank you for your email, professor. I understand the distress you must feel after a couple of recent (and very bad) hires in your department. I know you are concerned now that there are three Marxist professors in your department when, just a year ago, there was only one.
Of course, having a token Marxist professor in your department can be fun. As you know, Marxist professors invariably say stupid things. For the "imbedded" conservative columnist (like me) they can provide a lot of fodder for columns and, of course, a lot of laughs.
As I write this letter, I am thinking back to a conversation with one such Marxist. The Office of the Dean of Students had just caught one of my students fabricating a rape story just to get out of taking an exam. The student had falsely claimed that her sister had been raped and nearly killed. She wept uncontrollably, even after the hoax was exposed.
I was in the midst of arguing for expulsion of the lying student – under the university's seldom utilized Honor Code — when the Marxist feminist entered the room and, shortly thereafter, the conversation. I thought she would agree that lying about rape for personal gain was serious business not to be simply ignored. Instead, the Marxist feminist disagreed with everything I said.
She even disagreed with my assertion that another student (who fabricated her own rape story just to get out of an exam) should be expelled. And she disagreed that a woman who falsely accused one of my male students of rape (he was even arrested and interrogated) should be expelled. And, finally, she disagreed with my assertion that a professor who made up a charge of sexual harassment against her chair should at least be censured, if not fired.
Such episodes have taught me that arguing with a Marxist is similar to arguing with an alcoholic who just ran out of liquor. The conversations seldom go anywhere, and the Marxist, just like the drunk, rarely concedes a point. The similarity is unsurprising since Marxism and alcoholism are both diseases rooted in emotional, spiritual, and intellectual weakness.
I have also noticed that the Marxist unwittingly reveals the central danger of the communist agenda by this unwillingness to concede even the most obvious of points. It seems to me that the Marxist recognizes that communism is an end which can only be achieved by rigid adherence to identity politics and total disregard for any transcendent principle.
So, one can always expect the communist to suppress a truth and promulgate a lie in defense of a comrade. Any feigned interest in truth or enduring principle will last only as long as is necessary to inflict injury upon a political opponent. That is ultimately why the communist chooses to hold himself to the lowest possible standard of conduct. And that, in part, explains why the communists murdered 100 million innocents in just 72 years.
Those who understand the agenda of campus communists are justifiably tempted to engage in censorship as a means of eradicating those who espouse a political agenda with such a murderous past. But censorship is wrong and can even harm the battle against those who seek to revive the communist agenda on our nation's campuses. Mill was right when he said that the danger of censorship is two-fold:
First, there is the danger that censorship will suppress the truth. Second, there is the danger that censorship will rob us of a greater understanding of the truth via its juxtaposition with falsity.
So, that is why I write back to you today requesting help with a project I first proposed in a speech on Capitol Hill in July (and again at North Carolina State University in August). It involves the establishment of the first National Communist Holocaust Museum on the campus of one of our nation's public universities.
It will not be difficult to raise several million dollars to fund this bold new initiative. The generosity and patriotism of Americans will see to that. The real difficulty will be finding a public university that will allow such a museum to be constructed in the face of staunch opposition from socialist professors.
Take a moment to imagine the impact of such a museum. The atrocities of Stalin could be outlined in the Stalin Room. The atrocities of Mao could be displayed in the Mao Room, and the atrocities of Pol Pot could be shown in the Pol Pot Room. Each room could feature a burning candle for every 1 million innocents murdered by the dictator after which the room is named.
Just imagine the possibilities. And imagine how difficult it would be to teach communism on a campus with such a museum standing as a guardian of truth, justice, and individual liberty.
But, of course, resistance to the truth will be great. Ultimately, whether such a museum is ever established will depend on the relative pressure that communists and anti-communists apply to college administrators. At the very least, we must begin to ask public university administrators to work with us as we seek to weaken communism by exposing its horrors, rather than by suppressing its advocates.
Soon, we will find out which college administrators are with us, and which ones are against us. As for the former, a golden opportunity lies ahead. As for the latter, they, too, will be exposed.
To be continued…
Mike S. Adams will be speaking at Ohio University and the University of Florida in the upcoming weeks. Log on to http://www.DrAdams.org for more details.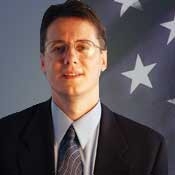 Latest posts by Mike S. Adams
(see all)