Regular readers know that I whenever I mention our minister of North Korean-style healthcare, Ujjal Dosanjh, I always add that he sounds very much like a communist to me. Well he does.
Every time he says anything, there is something funky about it. I've never, ever heard him say anything pro-capitalist, pro-free-enterprise (quite the opposite—"we don't need private enterprise", to paraphrase something he actually said once), or pro-free-market, etc. As an ex-NDP premier and now another left-wing Liberal I suppose I shouldn't be surprised—he's an extreme left-wing Canadian politician and yet another socialist simpleton.
Today Toronto Sun columnist Hartley Stewart seemed to catch a whiff of that stench of stupefyingly simplistic socialist blather coming out of the so-called honorable minister's government speech hole, and I wonder if he, too, is left thinking that Ujjal Dosanjh sounds very much like a communist to him.
[…] Am I missing something?

In a speech in Edmonton last Wednesday, federal Health Minister Ujjal Dosanjh urged doctors to resist the move towards more private medical care in this country. He argued that giving patients more "choice" in their treatments could undermine the basic principles of medicare.

He asked the doctors to "reflect carefully" so that whatever reforms are advocated by the medical profession remain consistent with the Canadian values of fairness, compassion and community.

The clear implication is that a good Canadian would not use his money to get medical care that is not available to all Canadians. A good Canadian would get in line, however long the line, however dangerous the wait.

The tenor of the minister's speech suggested that there is something subversive about even examining increased private care participation in the current system. He insisted that the public system is inherently a better way to provide medical care and more reflective of Canadian "fundamental values."

It is, according to Liberal belief, "unfair" of someone, like my friend, to earn enough money that he can afford to pay for hospital procedures that might be too expensive for other Canadians.

The argument rings false to me. It also has an obvious political hue to it. Current polls show more Canadians are for the injection of private sector funding into the medicare system than are opposed.
Read this column—a goodie. 90 seconds.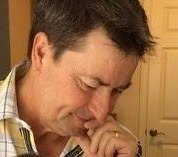 Latest posts by Joel Johannesen
(see all)