In the U.S., Tucker Carlson's very good Fox News Channel show is now the highest-rated show in cable news with over 4.3 million viewers per day. It's also the highest-rated cable news show in history, according to numerous sources like Forbes and RealClearPolitics. And as usual, Fox News Channel is number one, beating CNN and MSNBC combined, and often, the number one cable channel — of all cable channels, news channel or not.
Not that Fox News' popularity is helping check the leftward slide toward a BLM-induced Marxist Dystopia in America, or Canada for that matter. Turns out FNC alone can't do it, and just watching, alone, it doesn't help change society. (It can't hurt.)
Speaking of leftward slides, in Canada, the Liberals' state-owned CBC division continues to exhibit its utter failure in drawing the interest of Canadians, despite having received countless hundreds of billions of taxpayer dollars over the decades, and being the beneficiary of enormous regulatory advantages and defenses against competition. (Maybe they should be a WE "media partner" like the liberals' Globe & Mail division!)
In the latest rankings, which are those I've looked at and posted here over many years, the CBC fails — again — to reach the top ten in Canada. Or even the top 15, 20, or 25. This week it finally hits the mark at spot number 27 out of 30 —with a British soap opera.
So the state-owned CBC's supply of entertainment (or "entertainment") for the citizenry doesn't appeal to Canadian taxpayers, but apparently virtually nobody watches even the CBC's state news. This is logical and understandable to me, having watched it studiously with my brain agape, but it must be at least a little embarrassing to them. No I take that back. They're not embarrassed. I'm being silly.
Canadians continue to watch liberalvision CTV News, and it continues to concern me that Canadians still, in the year 2020, don't have any Canadian-based TV news aside from clearly liberal, progressive, leftward-tilted news (or, more often, "news"). Canadians thus aren't getting all of the news and information and analysis, and are living in a bubble of liberal, left, progressive thought. This is the stuff of those awful one-party nations like the ones that have state-owned media.
Anybody who newly subscribes to Fox News Channel after watching only CNN and MSNBC, or any Canadian news for years, is often quite shocked — I mean in a good way; it is very different. But anyway. At least we do have that choice, after PTBC helped to finally get it unbanned in Canada, back in the day.
Worth mentioning, as I have repeatedly over the years: the top entertainment shows in Canada are (still) all American. Every single one. This, despite the countless hundreds of billions in failed government efforts, over decades, to "buy" Canadian TV creativity that appeals to citizens (and even mandates that they be put on TV no matter what); and moreover, failed government efforts to "create" a Canadian culture for Canadians (instead of — oh I don't know, I'm just spit-balling here — letting Canadian people create their own culture organically, on their own, sort of like Canada is not a nation of government serfs — or like most normal, free, democratic nations do).
In Canada, we regular plebeians in the citizenry can't access data concerning cable channels like CTV News Channel or the state-owned CBC News Network and how they all rank. I believe that this is in order to hide the dismal viewership of Canadian cable channels, especially as compared to American — although the cat (OK, beaver) is pretty much out of the bag here, too, I believe. This idiotic mask should of course be removed so that Canadians can see what the hell is going on in their country — with their government's enormous regulatory regime, with their tax dollars, and for those times when they're trying to figure out why their country is drifting toward that BLM-induced Marxist Dystopian state I mentioned earlier. And manifestly, so that they aren't treated like total idiots, as they most assuredly are now by big government elites.
Paternalistic Canadian Authoritarianism will never get huge ratings. But here are the other ratings:
Top Programs – Total Canada (English)
Top 30 TV programs for all national networks and Canadian English specialty networks for the week, based on confirmed program schedules and final audience data including 7-day playback; Demographic: All Persons aged 2+, June 29, 2020 – July 05, 2020, based on average minute audience. Data supplied by Numeris and adapted by PTBC. 
1 CTV EVENING NEWS -CTV – MTWTF
2 CTV EVENING NEWS WEEKEND – CTV
3 AMERICA'S GOT TALENT – Citytv – T…..
4 CTV NATIONAL NEWS – CTV Total – MTWTFSS
5 WORLD OF DANCE – CTV – Total .T…..
6 CTV LATE NEWS – CTV – Total MTWTFSS
7 BLUE BLOODS – CTV – Total ….F..
8 MARVEL'S AGENTS OF S.H.I.E.L.D. – CTV – Total ..W….
9 THE WALL – Global – Total M……
10 GOOD WITCH – W Network+ – ……S
11 THE TITAN GAMES – Global – Total M……
12 BLINDSPOT – CTV – Total …T…
13 GLOBAL NEWS HOUR – Global – Total MTWTF..
14 CTV NEWS AT FIVE – CTV – Total MT.TF..
15 THE BIG BANG THEORY – CTV – Total …T…
16 GLOBAL NATIONAL – Global – Total MTWTF..
17 JEOPARDY/ACCESS – indieNET+ – MTWTF..
18 GAME ON! – Global – Total ..W….
19 W5 – CTV – Total …..S.
19 JEOPARDY – indieNET+ – MTWTF..
21 LAW & ORDER: SVU – CTV – Total …T…
22 GLOBAL NEWS 6 WKN – Global – Total …..SS
23 CTV SUNDAY MOVIE – CTV – Total ……S
24 CTV NOON NEWS – CTV – Total MT.TF..
25 MATCH GAME – CTV – Total .T…..
26 FBI: MOST WANTED – Global – Total .T…..
27 CORONATION STREET (2015-2022) – CBC – Total MT…..
28 ALONE – History+ – …T…
29 WHEEL/INSIDE – indieNET+ – MTWTF..
30 THE BIG BANG THEORY – CTV – Total MTWTF..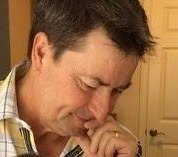 Latest posts by Joel Johannesen
(see all)