While liberals and the media have absolutely no problem smearing good, Canadian normals as "alt-right" or "racists" or "deplorables" or "white supremacists" or "fascists" when those people are, factually, none of those things, Justin Trudeau and the Liberals along with nearly all news reporters and editors can't face real facts and eke out the words "Islamist terrorists."
Postmedia headline:
Trudeau has 'confidence' in RCMP to investigate Canadian extremist travellers.
They put "confidence" in quotes, but leave "Canadian extremist travellers" on its own as if it's a self-explanatory, real thing — a common-usage and totally acceptable term. "Radical Islamist terrorist" — out the window. Today it's Canadian extremist traveller.
In reality of course that language is not used anywhere outside of the cadre of mealy-mouthed progressives in politics, the media; and no doubt, academia, because they know how important it is to teach your kids the correct mindset.
The word Islamist doesn't appear once in the article. That's part of the plan.

The unsigned Canadian Press story goes ahead and explains that what they're talking about is residents of Canada (whom they, along with the Trudeau Liberals, all go ahead and presume to call "Canadians" — without proof or basis in fact, and without likewise presuming they were immigrants), who go to Iraq and Syria and Turkey to train with terrorists, support them, and actually fight alongside them, then come back here to do who-the-hell-knows-what.
The "extremist travellers" are defined in the story not as Islamist terrorist or terrorist trainees but, and I quote, "Canadians who travelled to fight alongside extremists in Iraq and Syria."

Coming soon, some other progressive language manipulation in order to drive the agenda:
Persons with more than adequate vengeance-against-the-west parameters.
Those with whom we as a collective share a responsibility to start a conversation and share our positions more fully prior to being blown up. 
Returnees to Canada from whence they were visiting tra la la la la hey look a squirrel! 
They might be suicide bombers, but we have no right to ask, since they are in charge of their own bodies. 
Certainly not Israel supporters so it's back to climate change. 
Canadians who have experienced differently the world.
Not toxic white Christian masculines so it's all good. 
It's all working out exactly as the progressives planned. The horrible mistreatment of some Indians by successive governments over time (unwittingly including Trudeau's), has officially become named a "genocide," and that finding is endorsed by the witless Justin Trudeau, who refuses to see the 100,000 Canadian abortions per year that way, and in fact insists that all Liberals — all Canadians — be pro-abortion and moreover, openly embrace abortion.
A good, solid, evidence and fact-based case could be made for calling these people Canadian extremist progressives, without any quotes.
Anyway, Twitter lit up* on the "Canadian extremist travellers" thing:
I don't know which is more pathetic, Trudeau because he can't utter the word terrorist or jihadist or Nationalpost for playing along.

— Ms. Donna (@DCTFTW) June 7, 2019
Joining ISIS doesn't make you a "Canadian extremist traveller," it makes you a terrorist and a war criminal.

Words matter.#cdnpoli #Trudeau https://t.co/tVwhaYXd2a

— David Jacobs (@DrJacobsRad) June 7, 2019
https://twitter.com/BraylieBrooke/status/1137001837465223168
Is this alt-language?! People need to be insulted and outraged by this kind of deliberate deception and insult to our intelligence. At the same time we are called every heinous name in the book. FFS

— JoeB (@banej) June 7, 2019
Dear Trudeau, ISIS members are not going backpacking in the Rockies to be called "extremist travellers" 🤦🏽‍♂️ they are Islamic jihadi terrorists, whose self proclaimed goal is to kill all non Sunni muslims including Canadians. stop pandering for muslim votes https://t.co/Hm2rDtzSsv

— Vijay Sappani 2.0 (@VJsapps) June 7, 2019
Hahahahaha. Extremist tourists. Justin. You go girl. pic.twitter.com/qX6gYMHvmk

— Jason Cameron (@JasonCa55424673) June 7, 2019
* — No, I have not checked the accounts of any of the tweeters mentioned here for their past history, or to see if they are racists or deplorables; and I do not necessarily endorse any of them or anything else they have ever said on Twitter or anywhere else ever.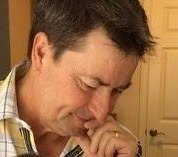 Latest posts by Joel Johannesen
(see all)