Gosh and here I thought that left-wing media maven was a conservative. A Liberal, huh? Golly gee willakers Batman. 'Cause you'd never know it reading that Toronto Star.
But seriously, I wonder if this means the Toronto Star will actually come out and ADMIT that they're anti-conservative now. Nah. Why ruin a good thing? This we're just another fair and balanced newspaper ruse has worked out very well for them so far.
Torstar CEO, David McGuinty may enter Grit race

With no clear front-runner for a race whose parameters and date won't even be set for another two weeks, more than a dozen individuals are now being floated as potential runners.

The latest names being thrown into the highly speculative mix are Robert Prichard, president and CEO of Torstar Corp., and Liberal MP David McGuinty, brother of Ontario Premier Dalton McGuinty.

David McGuinty, who represents an Ottawa riding, confirmed this week he's considering a leadership bid. Prichard's intentions are unknown.

"There's a lot of very, very, very substantial people who would love to see him run – and they're trying to persuade him to do it," former Ontario premier David Peterson said in an interview.

"I know this for a fact."

Prichard, a former president and dean of law at the University of Toronto, could not be reached for comment Saturday.
Then Reg Alcock, the former Liberal government's Treasury Board president, said something about Belinda's ass, I think:
Stronach, who lost a Conservative leadership bid exactly two years ago, now appears to be among the most active organizers for a Liberal run.

Her candidacy got a public boost this week from Reg Alcock, the defeated Treasury Board president from Winnipeg who was a Paul Martin supporter in the party's last race.

"For now, I am a friend and admirer and will volunteer on her campaign, should she decide to go," Alcock said Friday, adding he's helping Stronach "assess the situation."
Or maybe he's saying that she is an ass, or is in fact surrounded by asses. I'm not sure. They're not saying. No, I haven't actually asked them per se, but still, they're not saying, willingly, so, we just don't know. But this "ass" caper is an agenda I hope they keep hidden in their pants and skirts.
In another article (hat tip conservativegal), he came right out and said:
"I am organizing for Team Belinda," Mr. Alcock said. "I like her and I will support her. I will help her put it together."
So which is it? A passive "admirer" and "friend" — or an out-and-out "organizer" for "Team
Ass
Belinda"?
He also said he is volunteering his time and is not being paid for his advice by Ms. Stronach or Magna International, her father's auto-parts firm, and added these—swallow first alert!—words.
"I am in the delightful and fulfilling role of eminence grise. Dispensing sage advice for free."
So he admits to being greasy but thinks he's cool saying it in French.
But honestly people. Reg Alcock: "eminence grise". Please. And "sage advice". Oh my. Oxymorons aside because he's a Liberal, the arrogance and elitism strike me as asinine.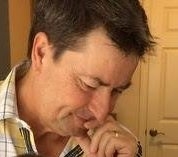 Latest posts by Joel Johannesen (see all)