As most of you know, I've been a big fan of the Toronto Sun and the Sun Media group of newspapers for a long time. Members of our columnist team Salim Mansur and Paul Jackson and occasional contributor Lydia Lovric all hail from Sun Media papers, and I often quote and point to others.
So this news story comes as potentially good news.
I mused not long ago about a Canadian equivalent—or at least something of a close replica—of Fox News Channel in Canada. Let's not kid ourselves—this will most definitely not be it. But my muse and accompanying blog entry and its theory was based on the premise that Sun Media (or at least its owner, Quebecor) could buy the up-for-sale Bell Globemedia TV assets (CTV and its NewsNet channel), then un-liberal it. Or to put it another way, make it fair and balanced. Or to put it another way, allow conservative thoughts to leak out across the great Canadian nation like Fox News Channel does across the U.S., making it by far the most popular cable news network in the U.S.
Read my blog entry here, called My mental corporate journey to conservative TV-ness.
They intend to take the old Toronto 1 and its news-heavy format into more of an entertainment channel, and that would at first make it appear as though they're shying away from my dastardly plan. But maybe they're simply making room for my evil plan!
This news could at least speak to the fact that they certainly have the intent to enter this broadcast market in a serious way, using their Sun name; and my prognostications may not be as far-fetched as they might have seemed, after all.
Here's hoping I'm even remotely right!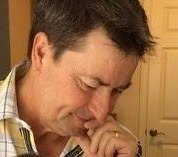 Latest posts by Joel Johannesen
(see all)