Your ever-so objective establishment media, folks: "to march for climate justice." (Also, reporting on numbers in advance of actual events is a fun new twist to reporting. "will be overflowing," and "thousands take to the streets" — tomorrow).
Toronto will be overflowing with climate strikers on Friday, as thousands take to the city's streets to march for climate justice. Here's what you need to know: https://t.co/Jz34hIo0bd

— Toronto Star (@TorontoStar) September 26, 2019
"Climate strikers" is their term. It's not objective terminology. And you can't strike from school, since school isn't paying the kids (in fact, inarguably, taxpayers are paying the schools to teach the kids, and the schools are willingly refusing to do so on Friday in many cases. Taxpayers should go on strike. To march for actual justice).
Pro tip for the Toronto Star: Using left-wing talking points and bromides like "climate justice" does tend to betray the fact — no matter how you pretend it isn't so — that newsrooms of Canada are indistinguishable from Liberal Party or NDP campaign offices. Reporting this as news or even as something as innocuous as a community "heads up," but doing so by gaslighting us with the politically-charged buzzwords of the left and far-left, is pathetic excuse for journalism. It's actually called propaganda. Hope that helps.
Just about every word is wrong, and the very tweet is wrong-headed and inherently partisan. What a disgrace to journalism. And what an insult to the intelligence of normal people.
In the meantime, the Trudeau Liberals promise to provide taxpayer sponsorship support to the news media, to peddle crap like this. It's how they mold minds.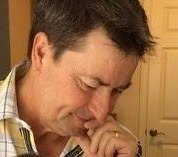 Latest posts by Joel Johannesen
(see all)