Either Toronto's leading, or it's not leading. Let's begin our deep investigation.
Naturally, we must first don our white lab coats.


OK. Good. Now. They say it is leading.

Maybe this fact, scraped from their own story, will help the intrepid reporters and editors at the NatPo:
"Toronto's predicted growth this year is pegged at 3.7% — second to Vancouver's 4%."
Veddy interestink.
That would make Toronto NOT the leader. That would make Vancouver the leader, followed by Toronto.
I have been happy to help. We can now remove our white lab coats.
WEIRD SCIENCE
They actually started out with this, before they changed it to the above (as of 7:30 AM PDT). I guess they really really wanna be number one.: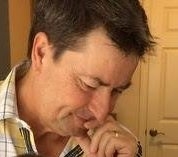 Latest posts by Joel Johannesen
(see all)