Newsquips daily new brief— Newsquips refresh all day long, sort of like the ways in which liberals and their media find to report on how terrible the economy is, and how much worse it will be based on their theoretical models and their hopes and dreams, which provides the historic opportunity and specious excuse to increases those yummy government social programs, more government involvement and regulation and oversight and regulation of those nasty citizen-owned and operated corporations, more reliance upon governments by both business and families and individuals, and therefore, of course, tax increases to enable bigger and bigger government to even further look after you owing to your being too stupid to look after yourself and your family. … OK, well Newsquips may not be EXACTLY like that.
1. The dour, negative liberal-left media is bent on economic negativity and promoting a recession, blaming it on capitalism (at least until January 21 in the U.S. and until they finally dump that vote-getter "neo-con" Harper!), and advancing the notion of government "stimulus packages" and bailouts We all know that.
So you won't see much of this little tidbit of (relatively) good news in amongst their negativity festival. WASHINGTON (AP)—Initial claims for unemployment benefits dropped more than expected last week …
The Labor Department reported Thursday that new applications for jobless benefits fell to a seasonally adjusted 554,000 for the week ending Dec. 13, from an upwardly revised figure of 575,000 the previous week. The new tally was slightly below economists' expectations of 558,000 claims. …
Separately, the New York-based Conference Board's index of leading economic indicators fell for the second straight month, dropping 0.4 percent in November. That was slightly better than the 0.5 percent decline economists expected. … The number of people continuing to receive jobless benefits also improved slightly, declining to 4.38 million from 4.43 million in the previous week.
Economists expected a slight increase to 4.45 million. … By the way, did you ever hear about all those millions of jobs being created when they were being created under President Bush's watch? Nope. You never did. Never. In fact liberals and their media kept claiming the economy was awful for almost exactly the past eight years, starting approximately January 21, 2001.
2. OBAMA PRESIDENCY: Institutionalized corruption. The Billary Clintons have released their list of donors—part of the conditions under which Hillary Clinton could accept the offer from Barack Hussein Obama for the post of Secretary of State. And the findings are that aside from being EXACTLY what conservatives have been saying all this time, they scream conflict of interest and favors owing—to whole nations many of which don't like America very much at all — to say nothing of individual industrialists and oil sheiks.
Yahoo News
Former President Bill Clinton's foundation has raised at least $46 million from Saudi Arabia and other foreign governments that his wife Hillary Rodham Clinton may end up negotiating with as the next secretary of state.

The Kingdom of Saudi Arabia gave $10 million to $25 million to the William J. Clinton Foundation, a nonprofit created by the former president to finance his library in Little Rock, Ark., and charitable efforts to reduce poverty and treat AIDS. Other foreign government givers include Norway, Kuwait, Qatar, Brunei, Oman, Italy and Jamaica.
[…]
The list also underscores ties between the Clintons and India, a connection that could complicate diplomatic perceptions of whether Hillary Clinton can be a neutral broker between India and neighbor Pakistan in a region where President-elect Barack Obama will face an early test of his foreign policy leadership.
Bloomberg
The list also includes donations from some of the companies embroiled in the financial crisis, including firms such as insurer American International Group Inc. that got government aid. AIG gave between $250,000 and $500,000 to the foundation, according to the disclosure.

The foundation arms of two other major financial institutions are among the other donors on the list. The Bank of America Foundation gave between $500,000 and $1 million, and Citigroup Inc.'s Citi Foundation contributed between $1 million and $5 million. Freddie Mac, General Motors Corp. and Goldman Sachs Group Inc. each gave between $50,000 and $100,000.

The list also includes $250,000 to $500,000 from Denise Rich, whose husband Marc Rich received a controversial pardon from Bill Clinton in his final hours in the White House.
CANADIAN CONNECTION
New York Times
Also in this category is Frank Giustra, the Canadian mining financier whose dealings with Mr. Clinton have drawn questions in the past. Mr. Clinton traveled with Mr. Giustra in 2005 to Kazakhstan, where Mr. Giustra was seeking uranium contracts. Mr. Clinton lavished praise on Kazakhstan's authoritarian leader, Nursultan Nazarbayev, and Mr. Giustra's company soon afterward signed preliminary agreements to buy into state-controlled uranium projects.

Months later, The New York Times reported earlier this year, Mr. Giustra donated $31.3 million to the Clinton foundation. On the list posted Thursday, Mr. Giustra is reported as having given between $10 million and $25 million personally and the Clinton Giustra Sustainable Growth Initiative-Canada is reported as having given between $1 million and $5 million.
CNN
…and the Open Society Institute, which George Soros founded.
Golly that last one shocked me.
3. Speaking of Secretaries of State:
Liberal media recipe for HOLIDAY CRAP SANDWICHES
A. Blame America First;
B. Add a dash of "LOATHE" and a pinch of "UTTER CONTEMPT" (emphasize the "loathe" by frying it up first to bring out the essential oils);
C. Pretend that's the main story.
As the crap sandwich is crammed down Secretary of State Condoleezza Rice's throat, Rice somehow resists the temptation I would have had to laugh out loud at the hideously anti-American and quite possibly chronic Bush Derangement Syndrome-suffering CNN "reporter", as the "reporter" blithely grasps onto one idiotic iota of history, and abjectly ignores—fails to see—blinds herself—covers up—attempts to redirect the nation—with regard to the actual history being made. Rice calmly, with a smile on her face, explains the facts of life to the agenda-driving and objectivity-challenged CNN "reporter".
D. Serve the CRAP SANDWICH with a jumbo glass of Kool-Aid
4. I may be suffering from a stroke. Scouring for news, I find that for perhaps the first time in eight months or more, no huge half-page photos or headlines or "news" stories about virtuous Liberals or socialists appear on the front pages of any newspapers in Canada, even online. Marking this date on my calendar.
(At left: the Regina Leader-Post breathin' the fresh air today. … Edmonton Journal looked but could not find…)
5. Conservative-Left Coalition now? Conservative finance minister Flaherty signs up a cabal including—and led by—liberal elites to advise him economically. This list is headed by a liberal's liberal, Carole Taylor—former state-owned and socialism-reliant CBC Chairwoman and BC Liberal Finance Minister. Other members include:
· Paul Desmarais, a friend to Liberals and close Jean Chretien and Paul Martin friend and supporter;
· Jim Pattison, who reflexively hired for his company the uber socialist and failed former BC Premier Glen Clark of the you've got to be kidding party within a few short breaths of his being kicked out of office;
· Geoff Beattie, a liberal media man;
· And several others of a more neutral political pedigree.
The liberal-left coalition of Dion/Layton/Duceppe/Castro had named these LIBERAL-LEFT folks for their pretend economic panel, should they have been able to succeed in their coup d'etat:
· Roy Romanow, a former socialist leader of that li'l bit o' the Soviet Union right here in Canada, the Province of Saskatchewan;
· John Manley, a former Liberal Party cabinet minister;
· Frank McKenna, a former New Brunswick Liberal premier and diplomat;
· Paul Martin, failed Liberal Prime Minister and finance minister who offloaded the deficit on the provinces and allowed underfunding of our national military to nearly rust-out condition causing a national security nightmare…
· And that's it. No neutrals, no conservatives.
But the media isn't calling this Conservative government team a "Team of Rivals" because Flaherty isn't yummy like Obama.
EXTRA SPENDY: The liberal-led panel hasn't even met yet, and already the Conservatives' Flaherty is promising massive deficit ($30B?) spending.
6. A liberal guy, Juan Williams, is guest-hosting Bill O'Reilly's O'Reilly Factor on Fox News Channel right now, in Bill's absence. Damn that unfair and unbalanced Fox News Channel.
7.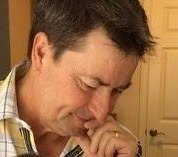 Latest posts by Joel Johannesen
(see all)