Updated as I see fit through the day … new items added to bottom of entry…
1. Homicides down again last year … This, despite the Conservatives' defiance on the Liberals' multi-billion-dollar experimental "idea" number 8,488,269—to force innocent law-abiding folks to register their long-guns (rifles, shotguns) in order to get votes from doh-doh-heads. Go figure. Alas, your cash has already been spent by the Libs. Too bad, so sad. And alas, the ridiculous anti-freedom long-gun registry is still law, it's just that there's been an amnesty on registering long-guns since soon after the Conservatives were elected in 2006. Turns out homicides are only committed by criminals. And mostly by handguns. Which are severely restricted and have always had to be registered. Who knew. I mean besides all of us who are sober and sane.
2. "Obama favours U.S. troop surge in Afghanistan" says Globe and Mail. That's good. As lefty (yet war-supporting) Christopher Hitchens said on Fox News Channel last Friday, "he's teachable". Yes he's finally figuring out that McCain's ideas work. He's just a little slow on the uptake (which is not a good thing). … And it's weird also because Obama's attack dog Biden, grinning and smirking slightly, looked down upon and then chastised Sarah Palin for even suggesting such a thing as a surge during their debate. … And hey, I wonder what Canadian liberals think of their anti-war-boy Obama now…
2-b. … But let's also amuse ourselves at how the fawning suckup liberal-left Obama-luvin' media kisses Obama butt, as the story, written by a journalist named Paul Koring began his "news" article like this: "WASHINGTON — Sounding presidential, Senator Barack Obama said Wednesday he would order a surge of U.S. troops – perhaps 15,000 or more – to Afghanistan as soon as he reached the White House…." … Sorry if I sound bloggerdential, but that was quite an Obama butt SMOOCH! considering it's not an opinion piece.
3. Some Muslims in Canada wanted an MP elected solely on the basis of his Muslimness. Hmmm. Nobody ever thought that would ever happen as far as I know. Hi "Human Rights" Commissions! A Toronto area (Mississauga-Erindale) NDP candidate named Mustafa Rizvi—a Muslim—said he's received nearly two dozen threatening phone calls since election day, accusing him of being a "traitor to Islam" and splitting the Muslim vote and costing the incumbent, the Liberal Party's Omar Alghabra—a Muslim—his seat in Parliament. Conservative Bob Dechert won the seat. I don't know what his religion is. But apparently he's not a Muslim, which is apparently baaaad, to some Canadians. Or shall we say "Canadians".
4. The brilliant Joy Behar, one of the ever so brilliant left-wing gals on the left-wing gab-fest The View, starring liberal "news" and celebrity gal Barbara Walters, called Rush Limbaugh a "terrorist" yesterday. Joy Behar: "He's not a Republican. … He's a terrorist. Rush Limbaugh is a terrorist. You heard it here ladies and gentlemen." [applause from The View audience]. … Of course she has registered that wit of hers with the American Comedian Registry, so it's Jim Dandy to call Rush Limbaugh a "terrorist" and no media bothers to lambaste her. … Meanwhile guns do less damage…
5. WHAT STORY? Reportedly (en francais), after the media fawned all over her breasts I mean book —and even more importantly her possibly Conservative-fouling statements—with their media-sponsored book launch, sales of Julie Couillard's dumb "My Story" book are stagnant…. only 5000 of the 17000 copies in the initial run have been sold in three weeks, which is a disaster by any standard. … And her partial target, Conservative Maxime Bernier, was re-elected by a massive landslide. …. And that pompous ass Garth Turner, Liberal, lost his re-election to Conservative Lisa Raitt after after the CBC helped him promote his terrible book. I love it when stories end like that.
6. Why the explanation? The liberal media's chronic Sarah Palin Derangement Syndrome hasn't let up. In the latest installment, they attempt to ridicule (a) the Republican Party spending almost as much of their own money on her wardrobe, as Barack Obama's campaign spends in about one hour on deceitful media spots alone (they don't mention that last bit—only the wardrobe bit); and (b) her statement (caught on tape!!) where she said—to an eight-year-old—that the Vice President "runs" the Senate among other tasks. The media sniffs that she's incorrect. They do that, followed by… an explanation of what the VP's job is, in relation to the Senate. In other words, after looking it up themselves because they had and still have no clue, they go ahead and assume you, too, are too stupid to know —exactly like them and Sarah Palin, the latter of whom they try to convey to you is too stupid to live. …
And in cnews.canoe.ca's case, they do it by posting a huge article complete with a typo. Go to that article now, and you'll find they've corrected that idiotic mistake, presumably after someone pointed it out to them. See, they're allowed to correct or restate things for clarity purposes, even though their audience isn't eight-year-olds to whom you'd explain things in simple terms—as Palin knows better than most as a mother of five. (Hat tip to Exile for his eagle eyes)
7. This, you'll know by now from your lessons from the liberals' media division, is a "massive" "financial meltdown" and "failure" and "doom and gloom" and "tough times", the likes of which the world has not known since 1929, and perhaps ever. So when the Bank of Canada predicted today that the economy will shrink by only the slightest measurable amount—less than one percent—in this quarter, you'd know that this is unbelievably fantastic news. Well next quarter will surely be worse, you say? No, they say it will
produce no growth, but no shrinkage, thus staving off an official recession. Great news, you'd think—considering the Armageddon the media's been on about for a month. But no, the CBC and their business genius Jeannie Lee and anchor Suhana Meharchand (shaking her head in dismal disbelief and amidst CBC banners actually reading "DOOM AND GLOOM") discuss it as if it's the death of, well, their dreams. "Barely escaping a recession" Lee jeers, as if that's not remarkably good news of immense proportions considering the possibilities and the facts in other jurisdictions … You'd think with the election over, they'd embrace good economic news, but old habits die hard…
8. CTV.ca says: "Liberals 'very united' despite election loss: Dion". Come on, CTV. As long as you're quoting him, I'll bet he said something more like "vree unite". I'll take a listen. Stand by. … OK, here's the scoop: He didn't even say it in English. He said it in French. That would be "très uni".
[Watch it yourself.] So those are some fancy quote marks you've got going there, CTV.
9. Also at CTV.ca: at 12:51 PM PT, the TSX is up. The DOW is up. Why, then, does the CTV.ca top "TOP STORIES" report that the market is in a "deep dive"? How is it that I'm more on top of this than the CTV News network? What else could be at play here? … UPDATE at 1:32 PM PT: Markets closed, and are up. TSX up about 57 points. DOW up about 173 points. CTV.ca website still says in its top "TOP STORIES": "…markets take deep dive".
10. Drudge reporting: "SHOCK: MCCAIN VOLUNTEER ATTACKED AND MUTILATED IN PITTSBURGH … 'B' CARVED INTO 20-YEAR OLD WOMAN'S FACE… DEVELOPING… " … Joel's UPDATE: Did a little digging and found this:
Woman Attacked At ATM, Assailant Carves Letter Into Her Face

POSTED: 4:03 pm EDT October 23, 2008
UPDATED: 4:10 pm EDT October 23, 2008

PITTSBURGH—A 20-year-old woman who was robbed at an ATM in Bloomfield was also maimed by her attacker, police said.

Pittsburgh police spokeswoman Diane Richard tells Channel 4 Action News that the victim was robbed at knifepoint on Wednesday night outside of a Citizens Bank near Liberty Avenue and Pearl Street just before 9 p.m.

Richard said the robber took $60 from the woman, then became angry when he saw a McCain bumper sticker on the victim's car. The attacker then punched and kicked the victim, before using the knife to scratch the letter "B" into her face, Richard said.

[…]

The robber is described as a dark-skinned black man, 6 feet 4 inches tall, 200 pounds with a medium build, short black hair and brown eyes.

The man was wearing dark colored jeans, a black undershirt and black shoes.
Sarah Palin is visiting there tonight on a campaign stop.
11. Things that liberals—particularly of the Canadian tribe—think you never see on Fox News Channel…


…manifestly because despite being experts on Fox News Channel's "bias", they don't have Fox News Channel subscriptions, and have never even watched it.
.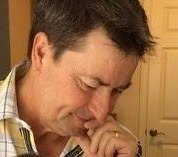 Latest posts by Joel Johannesen
(see all)