I wonder if Jack Layton will now backtrack to distance himself from The Great Obama, Super Hero of Change, and start mimicking Sarah Palin instead. Sarah Palin's husband is a proud union worker! … George Bush and Stephen Harper are 'war mongers', um, as well they should be!… I have the same amount of experience and I'm a Canadian hero just like John McCain!
Joke over.
Democrats on Capitol Hill fear Obama fallout

By Andrew Ward in Washington
Published: September 11 2008 23:30 | Last updated: September 11 2008 23:30

Democratic jitters about the US presidential race have spread to Capitol Hill, where some members of Congress are worried that Barack Obama's faltering campaign could hurt their chances of re-election.

Party leaders have been hoping to strengthen Democratic control of the House and Senate in November, but John McCain's jump in the polls has stoked fears of a Republican resurgence.

A Democratic fundraiser for Congressional candidates said some planned to distance themselves from Mr Obama and not attack Mr McCain.

"If people are voting for McCain it could help Republicans all the way down the ticket, even in a year when the Democrats should be sweeping all before us," said the fundraiser, a former Hillary Clinton supporter.

"There is a growing sense of doom among Democrats I have spoken to . . . People are going crazy, telling the campaign 'you've got to do something'."

[…]
…And I wonder if Liberal Frenchman Stephane Dion will start constantly comparing Harper to Obama now, instead of to McCain and Bush…. Arpair is oping to win like Hobamaaah is for da ope!
Joke over again.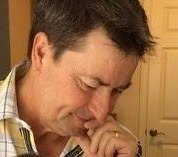 Latest posts by Joel Johannesen
(see all)