OK that nomination was from my own list.
This is from the PTBC inbox:
From: "gw"
To: ProudToBeCanadian.ca
Subject: Readers Digest "Canadians You Trust"
Date: Mon, 25 May 2009 18:54:27 -0400

Hello Joel;

I really enjoy your site… money is tight so I would have a problem with supporting it financially…. but you do great work.

I wanted to bring your attention to the Canadian "Readers Digest" issue for June 2009. The cover story is entitled "The Canadians You Trust".

George Stromboulopoulos is on the cover, which gave me the idea to tread VERY carefully as the article inside would be verrrrry radical…..

This is from a Harris/Decima poll of 1200 English-speaking Canadian adults (supposedly independent but I'd like to see how the questions were posed…)….

Number one is David Suzuki ("the science is settled!!!… and I'll take my diesel-burning bus across Canada and scare little kids in Grade 3 in Calgary to prove it!")

Apparently many children in North America (according to either Rush or Sean; can't remember whose show I heard it on) are very fearful of the future of the Earth over their lifetimes… Being an expert on scare tactics (I've been oppressed by a public sector union for 30 years), the left LOVES the politics of fear….

Number four in the Survey is Stephen Lewis, who I believe has done more to exacerbate the problem of AIDS in Africa than has done anything to solve it. In looking at his Foundation's newsletter over the past months, he ignores males in Africa as if they are not in control of themselves…. focusing on grandmothers as the most important people in the equation. I believe some sense of responsibility (something foreign to him) would go a long way.

Number 11 is the aforementioned George S. I heard him on the CBC a few years ago (must have been in the midst of switching channels) riling up his audience about gay marriage….. repeating quotes from our side saying "Isn't that stupid????"

Sound a lot like Perez Hilton to me.

The only good thing about the survey…. of Canadian politicians….. Stephen Harper ranked highest (at 8th), and Taliban Jack Layton ranked lowest at 33rd.

Yours truly,

Gord _____,
Kitchener, Ontario.
From: "ProudToBeCanadian.ca"
To: "gw"
Subject: Re: Readers Digest "Canadians You Trust"
Date: Mon, 25 May 2009 19:27:59 -0700

Hey Gord,

Good analysis of their dumb set of lists. And it is a dumb set of lists. Imagine coming up with the name Mike Weir (#43) as the Canadian you trust the most—when not speaking specifically about golf lessons —for lefties. And exactly how many people in a country that doesn't know golfers from Republicans had to come up with that name to get him on the list? Who knows. But it couldn't have been very many. And Hayley Wickenheiser (#44)? Who the heck is that? I had to look her up on the 'net. It's somebody nobody knows unless you happen to have a daughter in amateur women's hockey, as oh so many of us do. How many votes did she get? One? Four?

So it makes sense that CBC's George Strombolousploususiosis, who stars on a state-owned TV network nobody watches —made the list.

Also asked:

"Whom Would You Trust Most:
— to borrow your car for the weekend? Conrad Black came in first…"

I'm a Conrad Black fan, but honestly. How do people on the one hand trust David Suzuki the most, generally, but Conrad Black to borrow their car? Clearly David Suzuki would be the most trustworthy with your car because he'd leave it parked in the garage and ride his solar-powered skateboard, or his wheelchair powered by woodchips, or possibly his converted traveling motor coach powered by cow flatulence. Conrad would take your car for a good sound burn with Ann Coulter riding shotgun (possibly carrying a shotgun) to the cottage—in Florida—barely missing liberals hitch-hiking along the highway—and back.

The more I looked at the various lists they published in this little "tops" list festival, the more skeptical I got. It borders on ridiculous hokum and if I were editor of Reader's Digest, I'd have taken a pass and found something else to fill the space.

Apparently the polling firm Harris Decima — which often does political polls — did the poll for Reader's Digest using as their sample set, their own in-house panel members, online. I don't think this speaks well for them either.

Thanks Gord!

Joel Johannesen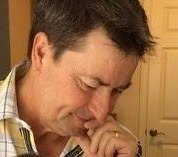 Latest posts by Joel Johannesen
(see all)