Newsquips daily news brief: It snowed on the west coast overnight. Just hours after me and my wife wrapped our palm tree and banana tree for the winter. Beauty.
1. Typical Christmas-y news headline in media today: "Union advises striking workers reject Canada Post offer". It turns out that Joel Johannesen advises Canadian citizens to reject massive government "corporations", and their ingrate dinosaur labor unions, and their ingrate highly paid unionized government workers who reject handsome taxpayer-funded jobs despite offers of regular, hefty wages increases and benefits in the midst of huge national and global economic turmoil, and at Christmas time, and actually at every possible opportunity because they are the epitome of self-centered despite their far-left or even Marxist political and philosophical lineage; and to once and for all, transition to private sector alternatives. In lieu of a union vote on the matter, citizens, use the awesome capitalist power of your free vote… with your dollars.
2. Arson is suspected in the burning of Sarah Palin's home church in Alaska. But it's OK because (a) Sarah Palin once ran as a conservative Republican, and (b) that particular church had the gall to have a public conference once in which they suggested that possibly, the homosexual lifestyle could be changed. That seems to me to be the implication in the liberalvision CTV.ca story about it today, in which they saw fit to explain that the church once had such a conference, right after explaining that arson might be the cause of the fire. Not mentioned: the church—and all Christian churches—preaches tolerance and compassion and understanding and charity, and above all to love and respect all people, no matter what, etc. in juxtaposition to the radical elements of the homosexual lobby, and much of the liberal-left media, and manifestly, the liberal-left fundamentalists of the church of liberalism … A thorough search at CBC.ca turned up nothing on the story. (But if a gay fella gets insulted, it's huge, and winds up in a "human rights" tribunal.) Vote liberal. Destroy or marginalize all conservative symbols. You are getting sleepy. (Hat tip to Matt B.)
3.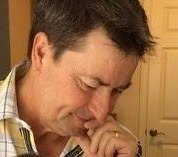 Latest posts by Joel Johannesen
(see all)