Stephen Harper may some day look like a pillar of self-confidence. Right now he is more boy than man. Yes, I am being brutally honest, albeit unfair. Although he adores control, he is not the intelligent designer of his own appearance. It is not his fault that he sometimes is judged by being compared to others. He can look strong in any comparison with Paul Martin. But on Thursday night at the Chateau Laurier, the PM du Jour looked a shrimp next to the big tuna, Brian Mulroney.
Harper is actually taller than Mulroney. So is Joe Clark. And that's the point. Physical stature is not where strength comes from. Franklin Roosevelt towered over his opponents, while in a wheelchair. Einstein was barely five feet tall. I don't want to bring up Jesus. You get the drift.
Brian Mulroney was at the Chateau with Ottawa's who's who accepting the award for Canada's greenest prime minister. As he was talking about twisting American arms on acid rain, you knew that Stephen Harper's stomach acids were curdling. The current prime minister didn't have to have my 61-inch Toshiba to see the obvious. Mulroney was an act that Harper could intro but never follow.
Imagine having a prime minister in Ottawa today, who didn't have to take orders from George W. Bush. Imagine having someone who not only had the ear of Bush's dad, but also his head. Imagine someone who was able to persuade Bush the elder and Bush's predecessor Ronald Reagan that made-in-Canada solutions are often better than those manufactured in Washington.
Let's roll the tape back to 21 springtimes ago. It is the Shamrock Summit in Canada. The Irish eyes of Brian Mulroney are trained on those of Ronald Reagan. But unlike so many other meetings that take place between an American and Canadian leader, this one doesn't have the feel of an elephant stomping on a mouse. As the story goes, one of Reagan's senior advisors, Frank Carlucci, is instructed by the president to accommodate Canadian positions on a host of issues involving the Northwest Passage, free trade and acid rain. Reagan said, "I think we should do something for Brian."
Carlucci tells his boss that the American delegation was doing well arguing its position and there is no need to make concessions to Canada. Hours later, the president once again reminds his deputy that a change of course is needed. Carlucci tries again to buck his boss. Reagan loses his Irish temper and orders his subordinate to get it done. Carlucci then goes to Mulroney's chief of staff, Derek Burney, and asks, "Derek, would you reiterate your positions (on acid rain, trade and the Northwest Passage)?" When Burney asked why, Carlucci said: "Because they are our positions now."
That was one of the stories Mulroney told on Thursday night while making the age-old point that honey gets us more than vinegar. Even though he says the story was documented by a Prof. Jeffrey L. Chidester, the usual suspects will say that Mulroney was buttering his bread with some blarney. But no matter how much some critics may detest the man, can any objective person doubt that Canada had more influence with Washington 21 springs ago than it does now?
While Harper cannot be blamed for Canada shrinking in the eyes of the Americans, the current prime minister will have to self-inject a barrel of growth hormone to reach Mulroney's shoulders. In three years if Harper is still PM, he will likely be across a table from one of these three Americans: John McCain, Rudy Giuliani or Hillary Clinton. Which one of them do you think will turn to a presidential staffer and say, "I think we should do something for Stephen."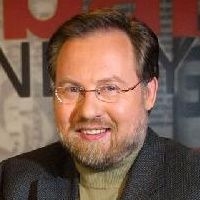 Latest posts by Charles Adler
(see all)