…for a couple of minutes.
That would secure the 23 innocent, well-meaning South Korean hostages taken by the savage Taliban.
Then, roughly two minutes later, South Korea should redeploy with approximately ten to twenty times the manpower and some seriously offensive firepower, and blast the crap out of the Taliban. Start with the ones currently imprisoned in Afghan jails.
Just a suggestion. I have more. This, for example:
Canadian Forces CF-18 Fighter Jet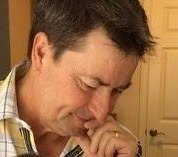 Latest posts by Joel Johannesen
(see all)