Once again, author, broadcaster and columnist Michael Coren has given us his permission to publish his column here at ProudToBeCanadian.ca as a Guest Writer.
Michael Coren is host of the nightly television programme The Michael Coren Show on CTS and also hosts a show of the same name on CFRB radio. He also writes a column for the good Sun Media group of newspapers.
His column gives us a good look at how the marriage debate is being treated in this country, which is, to use my own word, abominably.
[…] First, let us deal with the idea that gay marriage has no affect on people who are not gay. We hear the mantra of "why are you threatened?" and "it doesn't concern your marriage."

So very funny. At the fundamental level of basic logic, something does not have to affect me for it to be wrong. I campaign, for example, for the immediate forgiveness of Third World debt. The issue doesn't concern me personally but morally.

Gay marriage, however, does concern marriage itself and the greater society. […]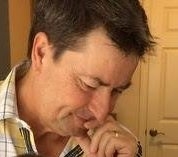 Latest posts by Joel Johannesen
(see all)