The Canadian Centre for Policy Alternatives, where the only "alternatives" they speak of is socialism, but for some reason, they're too ashamed to admit it in their name, is on full alert over what they consider the far-right Liberals in Ottawa, as the Libs announce their NDP-infused federal budget. It will be the most far-left budget in Canada's history, and possibly among all the western industrial nations, but it won't be far-left enough for the socialists of the CCPA  — a subdivision of the NDP.
In their latest emailed newsletter, watch how they employ the now all-too-common tactic among the left of purposely misinforming you, by making out as if corporations don't now pay taxes, and neither do banks.
…CCPA experts will also be analyzing the budget for affordable housing developments, climate change commitments and answers to the big question: which corporations that profited off from COVID-19 will finally get taxed? Here's my analysis of who's profiting and why taxing banks should be the bare minimum. …
In his analysis, some nasty corporations will "finally get taxed!" And "taxing banks" should start only now! Huh. Also, as we already know, we should really start to "tax the rich," because as I understand it from the leftist misinformers, they pay literally no taxes now. (In case you're stupid, this is what molecular biologists call The Opposite Of Truth.)
If you're inquisitive, his "analysis of who's profiting" isn't really that at all. It's an analysis of who he thinks is making "excess" profits. Which is quite a different thing. And entirely subjective of course. And in his mind, it's just about everybody. It will of course be up to a government bureaucrat (probably brought up from the CCPA itself) to decide who's making "excess" profits. (Also note there is no word on excessive losses in bad years. It's like those years never happen.)
Included in his pile of "excess" is housing. So remember that folks, if your house is worth $800,000 on the market, and you're retiring to a seniors' complex, just sell it for $650,000 so it doesn't appear "excessive" to the CCPA. Sure you'll suffer, but equity or something.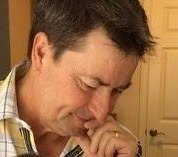 Latest posts by Joel Johannesen
(see all)