Our columnist David Warren picked up the ball today ("Some people know more than others; the left's jihad on Rush Limbaugh and truth"), but here's some more, directly from Rush Limbaugh's excellent site (which I encourage everybody to join for a well-worth-it $6.95 per month):
Truth Telling is Winning the Day!
• Rush's Wall Street Journal Op-ed: The Race Card, football and Me
• Marcus: If Rush is a Racist, Are His 20 Million Listeners Also?
• Marcus:Letter to Limbaugh
• Steyn: Limbaugh Bad, Mao Good
• Video: CNN's Rick Sanchez Apologizes On Air
• CNS News: NFL: "We Made No Judgment" on Limbaugh Bid
• The Admonition: Phony Racist Quotes Retracted. Damage Is Done
•  NB: MSNBC Admits "Unable to Verify" False Limbaugh Quotes
• Alter, American Thinker: The Search for the Wikipedia Libelist
• Big Hollywood: NFL Owners Who Use N-Word, Wet Pants on Stage
• Cashill, American Thinker: The NFL's Diversity Problem
• NY Post, Hondo: Struggling Hondo Keeps His Eyes on the Prize
• David Limbaugh: This Isn't About Rush
• NRO: Rush Rammed
• National Public Radio (Yes, NPR!): NFL Fumbles Limbaugh Bid
• Powerline: What's Divisive?
• NRO: On Race, Rush Called It Right
• NY Post, Mushnick: Revs. Don't Always Rush to Judge
• Taranto: Can't They Demonize Limbaugh without Making Stuff Up?
• NYT: Limbaugh Discusses Ouster, Saying He Had Been "Cleared"
• Fenig, American Thinker: What You Can Do to Protest
• Ashby, American Thinker: Limbaugh Targeted by Obama
• Hewitt: Goodell and the New McCarthyism
• MT: Punt the NFL
• Flashback: Soros Wasn't Cut from MLB/Nats Bidding in 2005
• Investor's Business Daily Editorial: Stopping the Rush
• Horowitz: Why Does the Left Have to Politicize Football?
• PajamasMedia: Rush Denied NFL Ownership, Five Takeaways 
• Thiel, Seattle PI: NFL's Booting of Limbaugh a Bad Precedent
• NFL Fanhouse: Limbaugh Couldn't Get Over the Humps
• Knott, Wash. Times: Limbaugh Rejection is Simply Hypocrisy
• Trantham: NFL Gives Second Chances, Just Not to Limbaugh
• PB Daily News: Rush Limbaugh Discovers All Clubs Not Equal
• Wall Street Journal: NFL Punts to Left-Wing Political Intimidation
• AP/SI Runs Accurate Story! Limbaugh: Checketts Approached Me
• HP: HuffPo Removes Some False Quotes from Huberman Blog
• Sanchez Twitters Retraction: Man Up, Rick. Twitter Doesn't Count!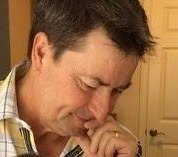 Latest posts by Joel Johannesen
(see all)