It's beginning to look a lot like "dot dot dot!"
I can't even really figure out their usually easy-to-identify obsequious adherence to the liberal-left's political correctness mantra, in this one. They just seem to be inexplicably incapable of actually publishing the word "Christmas" on their front page.
INSIDE THEIR DARK PAGES OF OVERT DENIAL AND REVISIONISM, dot dot dot, we find that the liberals and leftists at the Sun finally call them exactly
what they aren't: "holiday bulbs." Just like the totally out-of touch state-owned CBC and its own stuck on progressive PC lunacy propagandists and social-engineers did, much to the chagrin of their own left-wing readers (and a response that was much to my shock).
But merry "dot dot dot" everybody! And have a happy new hyphen!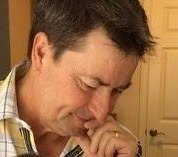 Latest posts by Joel Johannesen
(see all)