Author's Note: Please take the time to vote in the local ABC affiliate's First Amendment poll. The link is provided in paragraph ten.
Many African American Cultural Centers actually impede diversity by turning black students into racists and segregationists. And most of them make black students less tolerant by convincing them that they are somehow more enlightened and have special "perspective" simply because of their race. Recent events have convinced me that such arrogance is on the rise.
Last week, a black female graduate of our university called my office and left a message asking that I call her back regarding an "urgent matter." I thought she had something important to say. I did not know at the time that I was going to hear a woman half my age lecture me on the importance of tolerance and diversity. But I'm glad she called because she set off a chain of media events that ended quite nicely for those of us who are opposed to racism and segregation.
When the black alumna called she said she had read my recent column "If I Were President." She wanted to know whether I was really going to abolish the African American Center. At that point, I already knew we were in for an educational conversation. These days, college graduates are not well-versed in satire. As an art form, it is swiftly becoming extinct.
Things went downhill in our conversation when this college graduate told me that she became upset with my remarks about getting rid of the African American Center after she "saw that I was white". My seventh Great Grandfather fought in the American Revolution in order to preserve our basic God-given rights. But this college graduate seemed to suggest that the expression of basic human rights is contingent upon race. The African American Center she frequented as an undergraduate did not seem to give her the ability to reflect and remedy her own possible racism.
After hearing her tell me that she "got all amped up" in response to my satire I made a big mistake. I explained that I would get rid of all the centers if I really were running for chancellor. The alumna's response was predictable. She said "If you don't like diversity you should go find another university." When I pointed out her hypocrisy she replied that I did not need to be "getting all amped up and taking that tone with (her)."
Sitting in my office getting a lecture on tolerance from someone half my age was bad. When I heard her tell me not to take "that tone" with her I wondered "Could it possibly get any worse?" Well, yes it could. Next, she dropped this bombshell: "I will be in touch with your supervisors." She even promised to drive in from out of town to set up personal meetings with them.
(Author's Note: Ironically, both of the administrators she promised to contact are defendants in a First Amendment lawsuit pending before the Fourth Circuit Court of Appeals in Richmond, Virginia. Oral arguments in Adams v. UNCW are scheduled to begin on January 25th).
I got off the phone with the woman who did not like my tone (although at the time I did not think of that rhyme). Shortly after that, the local media decided to get involved. The TV cameras rolled out to UNCW's African American Center in order to get this footage of a young diversity expert giving his take on the situation. Notice that he confidently asserts that my speech is way outside the mainstream – so much so that it is "inappropriate" to suggest that I represent the university.
The WWAY website (a local TV station) ran a poll, which I am thankful to have won by a ratio of eight-to-one. That is significant because my percentage of support greatly outnumbers the local and national white population. Yet this young diversity expert will probably never acknowledge that his own views are seen by most as "incredible, to say the least" and "inappropriate" at an institution of higher learning.
Note that the WWAY survey was worded in such a way as to steer the results in a certain direction. A better poll would have asked "Does Scott Pickey understand that the First Amendment only protects offensive speech because inoffensive speech does not need protection? Yes or No." Or "Is Scott Pickey a) an objective journalist? Or, b) a political commentator like Mike Adams?" (Pickey is the reporter who wrote the online version of the story. The reporter handling the video portion of the story was completely objective).
The highlight of the news video is, of course, the portion featuring a black female student who tells us that we still need diversity centers because of the persistence of racism and sexism. But she made the statement while wearing big black sorority letters emblazoned on her blouse. In other words, while lecturing us on the persistence of racism and sexism she was touting her membership in an organization that limits its membership to blacks and women. The hypocrisy of asking the public to fund "solutions" to the "problems" she is exacerbating is simply staggering.
These students did not become so confused overnight. The cultivation of their sanctimonious hypocrisy has taken years of indoctrination in the centers of so-called diversity. Even if those centers are shut down the students will retain the right to express their segregationist views. Such views are protected by the First Amendment regardless of how offensive they may be.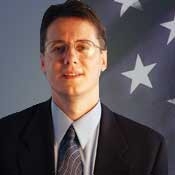 Latest posts by Mike S. Adams
(see all)