The second presidential debate was the most decisive victory for one man over another that I've ever seen in my lifetime.
John Kerry looked pathetic and he anguished over his answers—searching for missing principles, values, and convictions that he
does
not
have
.
After the debate, on ABC, when I heard overt liberal Peter Jennings ask to his commentators "So, was it a tie?", I knew right away that even they secretly acknowledge that George Bush obviously beat Kerry's ass.
When I switched to NBC and saw that their big commentator was the unbiased and objective Senator Hillary Clinton, then I knew I was still in the strange world in which this sort of bias happens and still the conservative republican gets support from at least half the nation.
Then I had supper with a warm feeling in my heart.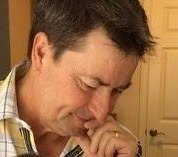 Latest posts by Joel Johannesen
(see all)