Note: Dr. Adams will speak at Campbell University in Buies Creek, North Carolina on Wednesday, October 20th. The speech, which is free for Republicans and $100 for Democrats, will begin at 7:30 p.m. in the Lundy Fetterman School of Business, Lynch Auditorium.

Dear Mike:

My name is Eric, and I have been following you on Townhall.com for several years. I find your work informative and entertaining, regardless of the topic. I have also read about your quest for spirituality and religion. You appear to have built a solid foundation for yourself.

This is why I am writing you today. I thought you might have some suggestions to share with someone in my position. I feel like I have completely lost my way in life, and just have a general sense of emptiness. I don't want to take up too much of your time with my story, so I'll just come out and ask my question: how do you find Jesus again, after losing him for so long?

I will appreciate any insight you can provide, especially since I don't have any of my own. On a brighter note, your evaluation of cigars is spot on (the Rocky Patel Edge is outstanding). Thank you for your time.

Sincerely, Eric

Dear Eric:

Thanks for writing. You may take up as much of my time as you would like. Please write any time you feel compelled to do so. I'm happy you've written for specific advice and I'm glad you've written with such honesty. It isn't easy to admit to others that you've completely lost your way and have a general sense of emptiness. It isn't even easy to admit that to yourself.

For some reason, I've received a number of messages like yours over the past few weeks. I interpret this as a sign that I should answer your inquiry in open letter form so that others who are similarly situated can (hopefully) benefit from our exchange. I'll do that only if you deem it appropriate.

I think there is hope for those who feel completely lost. In fact, I know there is hope for those who feel completely lost because I've been there. And I believe there are at least three keys to finding oneself and ridding oneself of that feeling of complete emptiness.

Of course, at the time I did not think there was any hope. I barely remembered the incident. I had been playing in a bar with a Memphis rock band I greatly admired. I was sitting in as the second guitarist – although the band usually performed as a "power trio." The first set went pretty well. So we stepped outside before the second set so we could burn a couple of joints in the parking lot.

During the next set something strange started to happen. I kept on having to turn up my guitar because I just could not hear it above the other instruments. My girlfriend urged me to sit down and drink with her for the rest of the night. That's how bad I sounded.

On the way home – driving under the influence for what must have been the 500th time in my career as a musician – my girlfriend started to drill me over whether I had ingested any pills. I told her I had not (that evening) and that much was true. I had stopped taking pills one year before due to a brief heart stoppage. That was around January of 1991. The doctor who responded to the emergency confronted me directly about my illegal drug use. He also bluntly warned me that I was killing myself. A stronger man would have had the good sense to stop using illegal drugs altogether rather than simply swearing off amphetamines and methamphetamine. But I was a very weak man.

In my defense, I had no idea that those joints were laced with PCP. And I had no recollection of the screaming and shouting that occurred when I got home from the bar that evening. Nor do I have any recollection of burying my head in my hands and apologizing profusely in between fits of rage directed at my girlfriend. PCP is a powerful drug, especially for one who had already consumed more than his share of alcohol.

Although I have no recollection of much of that evening, the pain of losing the girlfriend I loved so dearly will never escape me. It was more than just pain. It was a sense of profound isolation because it had come on the heels of another severed relationship that would cut to the very core of my being.

I think you know what other severed relationship I'm talking about. The PCP episode came shortly after my public declaration of atheism, which took place in a bar at Ole Miss called "The Gin." I was playing at the bar that evening as one-half (the drunker half) of an acoustic duo. I would make the 100-mile drive home safely – although I was in my usual state of extreme intoxication. I was being protected by the God I had just publicly rejected.

Those two severed relationships, back-to-back, put me in the position you are in now. Mine was a state of complete emptiness and profound isolation. So I picked up the phone seeking some help.

When she picked up the phone I just told her I was checking in and wanted to know how she, her husband, and her three boys were doing. They were our oldest family friends so it wasn't unusual to call them every now and then. But I think she knew something was wrong and so she asked how I was doing. I told her as much as I felt comfortable sharing. She asked if I would mind if she prayed with me over the phone.

As soon as that prayer began I started to feel the presence of the Holy Spirit fill that room. But because my heart was so hardened I would not let the Holy Spirit inside. And, so, regrettably, I did not follow the first piece of advice I am giving you today. After I share it with you, I'll have to write to you again.

Key One: You cannot have a relationship without communication. Your relationship with God is no different. It is OK for someone else to get you started on this prayer journey. But, eventually, you must do it yourself. God's existence is not contingent upon your feelings or perceptions. Prayer is, therefore, indispensible whether you are sure or unsure of God's existence. Prayer will lead to an encounter with the Holy Spirit. What you do next is entirely up to you.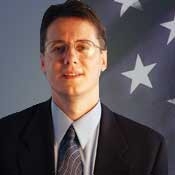 Latest posts by Mike S. Adams
(see all)