It's funny—but mostly because people are such idiots—so it's sad in that way too. But kinda funny that way too. I love these guys—Ann Coulter and Mike Adams. Conservative with bite. Real conservatives are a breath of fresh air. I hope they both make lots of babies.
While your in the column reading mode, catch Salim Mansur's latest as well.
Today Salim Mansur tackles "man-made global warming" a bit—mentioning the documentary "The Great Global Warming Swindle", first mentioned by me here on March 5 in a blog entry called "Not to be seen in Canada: "The Great Global Warming Swindle"", and then mentioned by numerous other bloggers and media types who like me aren't liberal automatons or sheep. (Also see our Steve Milloy's latest column which discusses it, and a followup of my entry here).
Meanwhile, our Sheila Wray Gregoire punches back in her gentle way against those politically-correct minions who have decided your kids aren't called that any more. Or is it that you as a mom or dad aren't called that anymore? Well it's both in a sense.
And let me mention Rebecca Hagelin's column as well. She hits liberals where it hurts them most—in their huge hypocrisy. It's a huge target so it's rather easy to hit. She also proves my old dictum which is that liberals never get the joke.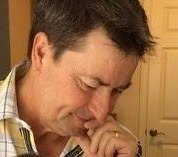 Latest posts by Joel Johannesen
(see all)