It's s tie. Our panel couldn't decide between him saying
"I'm not what I seem to be."
and
"I have to fight a cartoon of myself…"
Personally I enjoy the simpler pleasures of him saying things like "udder countries", even when they have no cows.
"I'm not what i seem to be" – is from this CBC story.
"I have to fight a cartoon of myself…" – from a live interview on CBC.
If this keeps up, watch for Dion to swing my way when it comes to banning his state-run CBC.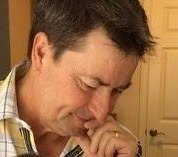 Latest posts by Joel Johannesen
(see all)