Holy manufactured and well-rehearsed outrage, Batman. Liberals are so picayune and petulant that I had to come up with a new way of reporting it to you.
I was tempted to call our new award the "Hideously Apoplectic Hypocritical Outraged Liberal-Leftist of the Week Award", but decided to go with my more succinct and more-familiar-to-PTBC-readers phrase which I (also) proudly coined myself to describe liberals and what they say when they're clearly unhinged: the Oozing Brain Poo Award.
Most of the places where the Government Games (the Olympics) fiery torch icon will be held up to the masses like the Christ-like religious icon that it most definitely isn't despite their efforts to make it so (CTV's actual motto to sell the games: "I Believe!"), most of the constituencies where official government ceremonies will be held are reportedly… Conservative.
And therefore Liberals and members of the you've got to be kidding party decided they must deploy their Mr. Outraged face for the many news media cameras, and cry out in almost lockstep unison, with the amazingly very willing help of their co-conspirators in their various news media divisions, who all happen to be there all at the same time and on the same page to report it for you, just by shear luck and chance (and possibly with the help of some Russian and French figure skating judges).
Here is this week's clear winner:
"I mean it's insane, it's just insane."

—Liberal MP Joe Volpe (Eglinton-Lawrence, Ontario).

And this week's Runner-Up:
"If it weren't so perverse, it would be laughable."

—Liberal MP Ralph Goodale (Wascana, Saskatchewan).
Both winners are also on my list (posted earlier) of the ideological lesser-brained who voted against ending the liberal-left's stupid gun registry.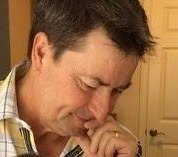 Latest posts by Joel Johannesen
(see all)