Writing in the Wall Street Journal about why America needs conservatism, Christopher DeMuth, a distinguished fellow at the Hudson Institute opens with this neat compilation of the failures of the left:
Proponents of communism often say it's never really been tried. Progressivism can no longer make that excuse. Its doctrines are being widely implemented by earnest practitioners with wide establishment support. The results have come in with astonishing speed. Mayhem and misery at an open national border. Riot and murder in lawless city neighborhoods. Political indoctrination of schoolchildren. Government by executive ukase. Shortages throughout the world's richest economy. Suppression of religion and private association. Regulation of everyday language—complete with contrived redefinitions of familiar words and ritual recantations for offenders.
It goes on length providing receipts along the way.
What gets me is that progressives just ignore the failures and the destruction they are causing; they keep trying, keep pushing, keep radicalizing themselves and others, and keep propagandizing as if it's actually been working all along.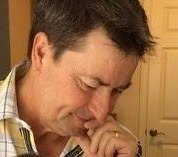 Latest posts by Joel Johannesen
(see all)