Paul Jackson's column today (in our Columnist section) sheds light on President Bush's trip to Europe where he said, in a speech, that which used to be taboo—that the west sat on their thumbs while Stalin's Soviet Union rolled across eastern Europe and swallowed it. And there's a message contained therein.
Here's a snippet:
President George W. Bush's extraordinary public confession that the U.S. and its wartime allies betrayed hundreds of millions of people when they allowed Soviet dictator Josef Stalin to enslave half of Europe in 1945 deserves applauding.

That Bush's VE-Day condemnation is true—and many politicians have privately mumbled about this betrayal over the decades—doesn't make his stance less profound.

Unlike so many other world leaders, Bush has now shouldered his country's—and that of other western nations—responsibility for perhaps the greatest sellout in world history.

We let a ruthless dictator, who already had the blood of 11 million Ukrainians on his hands, and that of millions more of his own people, encircle Poland, Hungary, Czechoslovakia, Romania, Bulgaria and East Germany.

He had already grabbed Latvia, Lithuania and Estonia. The countries were looted of whatever wealth they had, dissenters shot, and the entire region turned into one vast labour camp.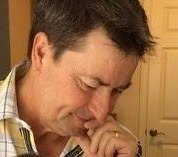 Latest posts by Joel Johannesen
(see all)