In Paul Jackson's column today (now in our Columnist section) he takes a swing at the liberals who are fighting religious freedom in the name of gay marriage through their human rights complaint against Bishop Fred Henry—just like the liberals promised would never happen, and which conservatives said was exactly, precisely what would happen, thanks to the liberal-left's Svend Robinson pro-gay law and the inexplicable, desperate, emergency push for gay 'marriage' and their inexplicable redefining of the term "Canadian family".
Here's a snippet:
The costs the diocese will incur could have been spent on any of the charitable and community works performed by the church in our city.

Instead, time and money will be wasted on what the vast majority of rational and fair individuals would consider an utterly outrageous attempt to not only blemish the bishop's good name but, indirectly, frighten ministers of all other Christian denominations from quoting the Bible, defending the sanctity of marriage and working to preserve the family.

The likes of Chretien, Martin and Deputy Prime Minister Anne McLellan gave assurances when the same-sex marriage issue was raised that no religious leader or church had to fear persecution for defending their beliefs.

We now find this isn't true.

It could soon be open season on all religions: Christian, Jewish, Muslim, Hindu, Sikh and whatever.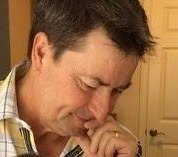 Latest posts by Joel Johannesen
(see all)