Ever wonder if your donations to this, that, and the other charity… are actually doing anything? I've wondered. I mean I knew they were doing SOME undefined good, but I was a little surprised to find out today that some of my and my wife's donations actually helped get the job done. Like done, done.
Through World Vision, we've sponsored a child in Africa (Catherine is her name) and her village in the Congo, for years — like since she was a young thing. It's fun getting the updates and her emails and photos, but today we got word that World Vision no longer needs us to send our monthly donation to sponsor that village because our sponsored child and her village have become self-sufficient! They now have clean drinking water easily and consistently available, jobs, education, and farming and food supplies are all available.
So head office literally called me to say we could stop donating now… well, or move on to sponsor another child and another village (which we decided to do, because, apparently, we can actually make a difference!).
Just thought I'd pass this along in case it helps. Made my day!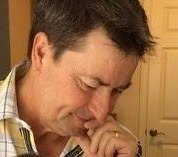 Latest posts by Joel Johannesen
(see all)