Open Thread
Post your comments and observations at will, re the first debate in French – December 15 2005 – from Vancouver. Please go ahead and comment in English though!
My first observation, before it even starts, is this:
Why in tarnation is it on at 5:00 PM for us on the west coast, when it's coming from the west coast? Obviously it's to appease the folks in Ontario and Quebec who will be able to watch it at "prime time" hour of 8:00. It's called "prime time" because 8:00 is the most convenient time to sit and watch TV.
Here on the west coast, nobody who has a regular job can watch it. At 5:00, folks are just packing up their gear and tidying up their desks and thinking about heading home for the hour commute.
Last election, I brought this up and was told by Ontarians and Quebecers that we could just watch a re-run at some point. Thanks. I did not know that.
I figure if watching it "live" is so unimportant, then it should be broadcast at 8:00 west coast time, and Ontarians could simply watch it tomorrow sometime—or maybe over the weekend. It's coming from Vancouver, after all.
But that's just me, and I'm but a west-coaster, so you know, whatever!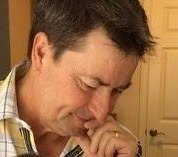 Latest posts by Joel Johannesen
(see all)