Updated below
The Obama inauguration was watched by 37.8 million, second only to Ronald Reagan's 41.8 million in 1981.
Snarf.
UPDATE:
Speaking of the media's Obamagasm and TV viewers…
Dean J. sent along a "news" article from The Province (Vancouver) from the day after the inauguration, in which a reporter named Ethan Baron reviewed a group of people who watched the inauguration on a giant screen at an east-end neighborhood theater (why did they? I do not know). It included this bit:
…I haven't seen a group of people wearing their fervour so completely, and so uniformly, since a guy I used to work with brought me to visit his weird sex cult in California.

But maybe Obama, unlike the cult leader in the purple house, really deserves this worship…
The article in the paper version of the Province is not flagged as being a "commentary" or an "opinion column"—in fact online, it's filed under "NEWS".
But one citizen reader of the article, upon seeing the option to flag folks' comments as inappropriate, commented: "Is it possible to flag this entire article as inappropriate?"
I'm not sure what the answer is. Unfortunately the option to flag it as "weird" and "creepy" doesn't seem to exist.
Moreover, Ethan Baron seems to be so distracted by the Obama "fervour" that he forgot what America stands for and has always stood for and simply replaces "America" with "Obama". Small-c conservatives here in Canada and in the U.S.—as well as President George Bush—have constantly repeated the mantra that contrary to assertions form America-hating liberals, America is and always has been a force for good; that it actually promotes peace and democracy and freedom and equality, and is working to protect the environment (better than Canada including all the Chretien/Martin years), and helping the downtrodden. In fact no man—and no country—on the planet has helped so many in Africa with regard to HIV-AIDS, as President Bush and America. Ethan Baron writes:
Obama tells us that America should become a country that acts as a force for good in the world, promoting peace and equality, protecting the environment, helping the downtrodden.

Whether or not he can fully deliver on that agenda is perhaps less important than the fact that so many people agree with it.
My advise: Have that after-sex smoke. And get a grip on reality.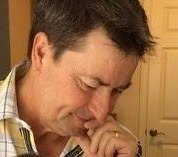 Latest posts by Joel Johannesen
(see all)