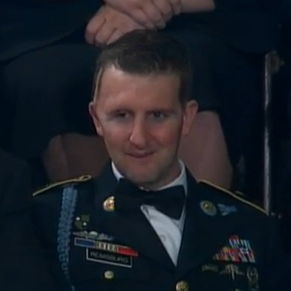 I posted this at BoldColors.net because it's mostly an American story, but obviously there are tons of examples of this in Canada too, with its even more liberal-left media. In Canada's case, the sycophantic luv is for any socialist NDP or Liberal member or leader, in case it wasn't already totally obvious to all news viewers.
In case you didn't know, 30-year-old Sgt. First Class Cory Remsburg is a heroic veteran of both the Iraq and Afghanistan wars. He was nearly killed by a roadside bomb in Kandahar, Afghanistan. Barack Obama rightly honored him in last night's State of the Union.
Some totally objective tweeps who are experts in objectively reporting politics then made the story clear for us with their expert analysis. Like Mark Murray.
Obama's ending on Remsburg wasn't just a story about America — it also was a story about Obama. Nothing has ever come easy

— Mark Murray (@mmurraypolitics) January 29, 2014
Huh?
On what planet? MT @mmurraypolitics: … it also was a story about Obama. Nothing has ever come easy

— Hell Yeah, Brother! (@brodigan) January 29, 2014
As I said, huh?
@mmurraypolitics uuuuuuuuuuuuuuuuuuuuuuuuuuuuuuuuuuuuuuum what?

— Stephen Gutowski (@StephenGutowski) January 29, 2014
Maybe Mark Murray is president of the Obama Cult?
https://twitter.com/seanagnew/status/428536532111470592
Maybe he wasn't serious?
@mmurraypolitics You're not seriously comparing a 10-deployment combat-wounded American hero with a pampered, prep-school Ivy League scrub.

— Rick Wilson (@TheRickWilson) January 29, 2014
The liberal media's fan-boyism literally leaves some smart people speechless.
@mmurraypolitics That demeans Remsburg so profoundly that I'm practically speechless. He'll struggle his entire life. Obama never has.

— Rick Wilson (@TheRickWilson) January 29, 2014
Perhaps the reporter is just an ass. Or an ass kisser. I don't know. We should ask.
https://twitter.com/JammieWF/status/428537468082614272
Here's some much better comparative analysis than that which Mark Murray made:
.@jonfavs Remsburg had 10 deployments, Obama took 10 mulligans at a golf course in Hawaii. The similarities are uncanny. @mmurraypolitics

— jon gabriel (@exjon) January 29, 2014
We should consider his mental state:
Delusional, thy name is @mmurraypolitics https://t.co/lXFAnanpwj There's hero worship, and then there's this. He's a "journalist!" #perverse

— Derek Hunter (@derekahunter) January 29, 2014
Some more comparative analysis:
@mmurraypolitics I don't know that I'd compare running against Alan Keyes to everything Cory Remsburg has endured protecting all of us.

— Doug Heye (@DougHeye) January 29, 2014
And it went on like this. Clearly, his tweet was hideous, and if its reception in the twitterverse is any indication, it was not well received.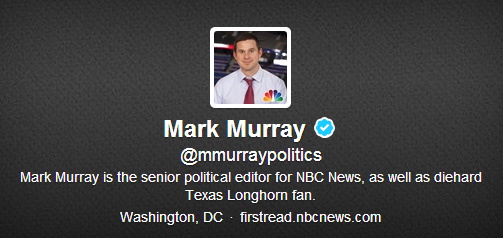 I wonder why people have stopped trusting the liberal news media.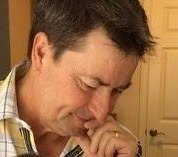 Latest posts by Joel Johannesen
(see all)