Francis Fox resigned in disgrace in 1978 from the Trudeau cabinet. He admitted that he had committed fraud, by signing someone else's name on a document in order to get his girlfriend an abortion at a public hospital. He went ahead and signed as the woman's husband. So apparently he was also admitting that he had been committing adultery, you see… as a lawyer, and an "honorable" member of our government. In the Liberal cabinet. Serving us. "Dumb Canucks".
Oh yeah —and he was Canada's Solicitor General at the time. Or to put it succinctly, he was just another liberal, and it was just another day in the Liberal Party's view of our Canada. He was later re-appointed to cabinet. Like I had to tell you.


And of course Liberal Prime Minister Paul ("we lead the world") Martin appointed him to the Senate today. Well obviously.
Even the CBC lists the Francis Fox scandal as one of the biggest scandals in Canadian history—not that I put stock in a single thing the state-run CBC division of the Liberal Party says. The Fox scandal is rated at number 4. Of course that's risible, since Kyoto doesn't even make their hideous list, nor the Liberal Party of Canada in general.
And by the way, Paul Martin's principal secretary through most of 2004 was…. Francis Fox. I'm sure he'll make an outstanding Senator for my country. I'm just so sure. And I'm just so sure that's Paul Martin's main concern.
Vote liberal.
UPDATE 5:52 PM PDT
In re-checking some facts (like, for example, that none of the above-mentioned disgraces are mentioned in the official announcement on the official Government of Canada website (http://pm.gc.ca/eng/news.asp?id=567), I happened to have noticed that on that web page (official "Office of the Prime Minister" government web page), they have, for some weird reason, this picture of the Prime Minister sitting and chatting with… Bono.
How delightful.
The picture changes with each re-load. I just happened to have been lucky enough to catch the one with my intellectual idol Bono.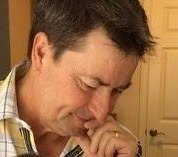 Latest posts by Joel Johannesen
(see all)