Headline today: Telecom giant Nortel files for bankruptcy protection
…In Wednesday's press release, Nortel said day-to-day operations are expected to continue without interruption. …
Huh.
Operations are expected to continue. Unlike the auto industry, apparently, wherein their bankruptcy, we're told in the sternest and most absolute and surest possible way by union blowhards, the liberal-left grow government politicians, and their media, and even by those (temporarily) residing in the supposed right, that bankruptcy means the end of car-building and the lives of the people who build them, in all of North America, and complete disaster.
Watch for demands from liberals and further leftists that the government either bail Nortel out (Liberals), or buy them out (NDP).
In other news, the liberal-left is bankrupt. This goes unreported.
UPDATE (11 AM PT):
"Conservative" minister now says the government is willing to help bail out Nortel to the tune of $30,000,000.00, give or take. (Thirty million taxpayer dollars).
No aid is coming my way.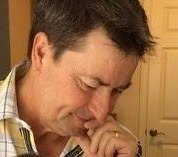 Latest posts by Joel Johannesen
(see all)