… therefore…

Headline in Vancouver Sun, 12/20/05, based on an Ottawa Citizen story (both Canwest Global papers)
…plant a seed hoping to convince people that only the Conservative Party hasn't gained any ground! Tell 'em they "failed" to gain any ground!
But first, you'll have to explain to me how the other parties have gained ground, and how it's only the Tories who have "failed" to gain ground. Let's review their handy chart!:
Spot that surge in Liberal support! They started at 34 and ZOOOOOOMED all the way up to 34! The didn't "fail" nuttin! And the NDP? Wow! They went from 18 to 20 back down to 19! But they didn't "fail" anything! Only the Conservatives "failed". See? Now yer thinkin' like a liberal!
They made sure in their excellent balanced reporting that they included these juicy lines too:
"The Conservatives cannot seem to get over the 30 per cent hump in support for the current election campaign."
…"The low point for the Conservatives came in a Decima poll Dec. 6 when only 26 per cent support was found, with a margin of error of 1.5 per cent."
…"Donna Dasko of Environics said Monday that the Conservatives must be confounded by their failure to move up in the polls"…
Excellent reporting! Fair and balanced! No liberal media bias here! Move on!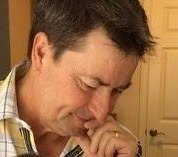 Latest posts by Joel Johannesen
(see all)