…Updated throughout the day – refresh the page—new items added to bottom today…
1. Instead of their usual "DOOM AND GLOOM" banners for their stories on the economy and business in Canada, surely the CBC can create a cheery banner for once, for this quiet little news article (one which you can find only if you really look around—I found it at CTV.ca) which says September auto sales in
Canada are "steady" (actually they rose, so therefore they call it "steady" in order to err on the side of DOOM AND GLOOM: "…purchases grew 1.4 per cent through September compared with a 13 per cent slump in the U.S. and a five per cent drop in Western Europe…" … If they fell here by 1.4 percent, they'd be said to have "crashed" —I can assure you they wouldn't be said to be "steady". … CBC only has another of their doom and gloom articles about slowing sales in other areas—which doesn't mention the growth in auto sales.
2.
CBC.ca's idea of one of the "TOP HEADLINES" in the world today… Golly I wonder if anyone on Earth sang the praises of John McCain today, or ever. Nah.
3. Apparently nobody is reading my blog entries.
4.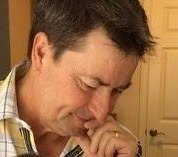 Latest posts by Joel Johannesen
(see all)