Liberal media: So liberal they don't even know how liberal they are anymore? Or they do know and don't care? Who knows.
Whatever side of the debate you're on, the right (pro-marriage) side or the gay marriage side, this is arguably a little unbecoming an outfit casting itself as a news organization rather than a left-wing ideals and left-wing social policy advocacy organization. Not that they care.
Not an Op/Ed or opinion column —a "news" story:

Hey I wonder if the Obama White House (which is opposed to gay marriage) will call-out CNEWS and the Toronto Sun (et al) as "not a news organization".
EXTRA:

And after they chose this bizarre photo of their messiah, Pierre Trudeau, in connection with a story about his many dalliances with women, I wonder if Canadian liberals will call CNEWS "not a news organization". (Also see my earlier blog entry about their CBC division admitting that "the government" and "their rules and regulations" caused the Great Depression! Alas I betcha they still call the CBC a news organization instead of a left-wing propaganda division of liberals.)
Of course they don't call the NDP "the you've got to be kidding party" as I do, but then they like them.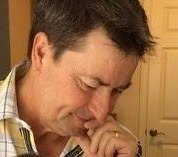 Latest posts by Joel Johannesen
(see all)